Steam Cleaning Your Carpets: Carpet Cleaning Castle Rock Co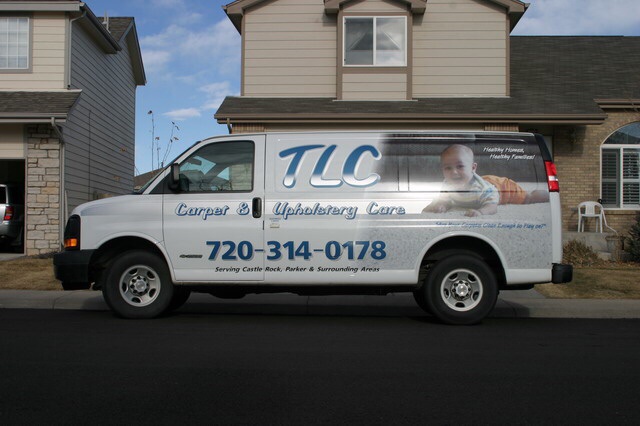 TLC Carpet Care offers quality carpet cleaning for Castle Rock residents. Steam cleaning, also known as hot water steam extraction, is recommended by leading carpet manufacturers like Shaw Industries to maintain their carpets and their warrantee. Steam cleaning uses hot, pressurized water over 200 degrees to flush out the dirt out of your carpet, rather than mechanical beating by rollers or brushes that can damage your carpet and fray the carpet fibers. High powered blower extarcts up the dirty water from the carpet, taking the dirt and other particles and bacteria away.
Our carpet cleaning technicians are experienced in using our stat3e of the art carpet cleaning equipment, not just in carpet cleaning in general and its important to be experienced with the one you're using. Because carpet cleaning experience is the most important factor that makes or breaks carpet cleaning results, our technicians are thoroughly trained bu the IICRC in safe and effective cleaning with professional steam cleaning equipment, like Everest truck mounts, that we use to provide the best cleaning in the carpet cleaning industry.
Green Carpet Cleaning
In Castle Rock were more environmentally conscious than more than in other states. So our carpet cleaning services that won't affect the environment are really important. We use safe carpet cleaning, using eco-friendly and hypoallergenic cleaning solutions and supplies that are safe for you and your home, as well as the environment. And it's not just about carpet cleaning. TLC Carpet Care's Castle Rock location offers many other cleaning services, including upholstery cleaning, upholstery cleaning, tile and grout cleaning as well as 24 hour water damage restoration. No matter your carpet cleaning needs, we keep our commitment to green cleaning.
For more info on Steam Cleaning Your Carpets call us at 720.314.0178 and you can also visit us at tlccarpetcare.net