STAIN REMOVAL For Carpets: Carpet Cleaning Castle Rock Co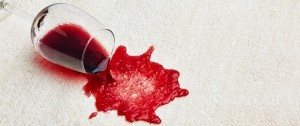 Treatment of a spill area should begin immediately. The more time that has to set in, the more likely a stain will become harder to clean. For best results, TLC Carpet Care's Carpet Spot Remover.
First blot up spill as much as possible without spreading it.
Apply TLC Carpet Care's Spot Remover or other low residue carpet spot remover that has obtained the Carpet and Rug Institute Seal of Approval to the stain.
Heavy PH stains like coffee or tea may require hot water extraction method. Professional carpet cleaning is recommended.
Important – Do not use any store bought chemical with a high PH. Always test cleaners on a carpet cleaning products, non-visible area for any discoloration of the fiber before using.
TLC Carpet Care recommends using a line of carpet cleaning products and tools for best overall results and product safety. These products are non-toxic, leave no soapy residue, and feature proprietary technology developed for the entire line of TLC Carpet Care products.
Carpet Cleaning Tips
Even with weekly vacuuming, dirt particles will hide deep into the carpet fibers. With foot traffic these particles and oily dirt sticking to the carpet fibers. TLC Carpet Care recommends professional hot steam extraction every 6 to 12 months. Carpet cleaning using the hot water extraction method performed by a IICRC carpet cleaning professional, will keep you carpets looking new.
High Traffic areas such as entrances, halls, family rooms in front of furniture will collect dirt faster than other areas. Clean these areas as they begin to look lightly dirty. This will stop soil from oxidizing and will help in between professional cleaning.
For Additional info on Stain Removal For Carpets visit our website at tlccarpetcare.net or call us at 720-314-0178