Spot Removal Carpet Cleaning: Carpet Cleaning Castle Rock Co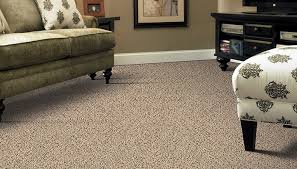 If your spot comes back TLC Carpet Care in Castle Rock Co will come back too. Not all spots are actually spots, stains can be removed some maybe permanently oxidized and set in. So not all stains are guaranteed however we can remove most stains. TLC Carpet Care cleans deep down in the backing of the spots so they do not reoccur.
At TLC Carpet Care our carpet cleaning technician will make sure to apply a specific pre-treatment chemical and clean the soiled areas. This accommodates for proper ph so the stain will not resurface and ultimately get removed. Not all stains or spots are the same some have dye and ph problems (wine, pet urine salts, coffee etc.) each stain sometimes calls for a completely different carpet cleaning method. Nor is one carpet type the same or the additional padding under your carpet. In most cases, extra extraction and vacuuming can effectively remove a greater portion of the stain with continued routine follow-up carpet cleanings.
Weekly vacuuming does help extend the life of your carpet of grimy things which can include dust, mold and other debris or bacteria which can embed itself into your carpet. The hard part is when these contaminants get hidden deep down in the fiber where you vacuum cleaner isn't powerful enough to extract. This is when a professional carpet cleaning company is needed to repair your rug or carpet, or worse you have to invest money into installing new carpet in your home. Daily activities such as running in and out of the home tracking in dirt and snow will leave soiled conditions and nitrogen in your carpet. Unfortunately not even the best vacuum cleaner can restore your carpets life to normal condition. TLC Carpet Care has over a 19 years of experience in stain and spot removal. What sets us apart from other local Castle Rock carpet cleaning companies, is our truck-mounted hot steam extraction methods which will remove these stains and residues from your carpet. For more info on Spot Removal Carpet Cleaning call TLC Carpet Care today at 720.314.0178 and you can also visit us at tlccarpetcare.net.