Residential Carpet Cleaning: Carpet Cleaning Castle Rock Co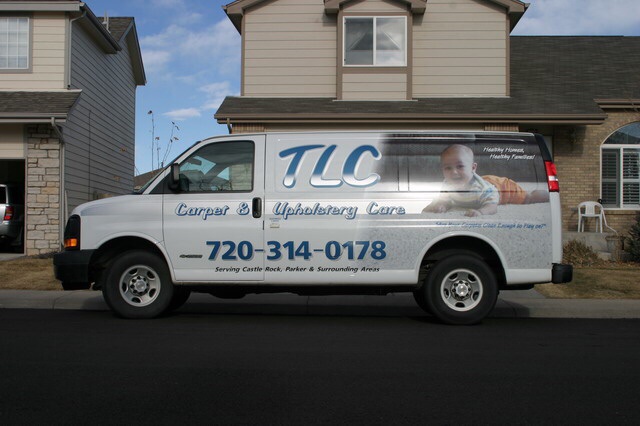 TLC Carpet care in Castle Rock Co are the experts in residential and commercial carpet cleaning. TLC Carpet Care uses a high-powered Pro-Chem truck mounted carpet cleaning technology and professional tools. We use the most proven and safest carpet cleaning chemicals in the carpet cleaning industry. Our truck mounted carpet cleaning system provides a more efficient, effective and powerful cleaning result than carpet cleaning portable machines. The use of a truck mount carpet cleaning system makes TLC Carpet Care one of the most up-to-date carpet cleaners in Castle Rock, Colorado.
In addition to our carpet cleaning services, TLC Carpet Care also offers upholstery cleaning, tile and grout cleaning and pet deodorizing treatment that will eliminate the odor of urine and ammonia gasses, and residue from your carpets. We also offer the treatment of a sanitizer to help eliminate any bacteria and odor from your carpets caused by pet dander that can affect people dealing with allergies and breathing problems.
Carpet cleaning shouldn't be just considered for cosmetic cleanliness but also to provide a cleaner and better air quality for your family members and pets.
Also when you wait for your carpets to become visibly dirty by then oxidation has set in and those spots, stains and your traffic areas likely become much more permanent. See just because your carpets may not look dirty doesn't mean there is not abrasive dirt hidden down deep in the fibers where you can't see. That abrasive dirt is acting like sandpaper slowly grinding away at your carpet fibers every time you walk on them causing permanent damage. Don't wait until its too late. Call TLC Carpet Care TODAY!
For more info on Residential Carpet Cleaning call TLC Carpet Care in Castle Rock today at 720.314.0178 and you can also visit us at tlccarpetcare.net