Removing Carpet Stains From Your Carpets
carpet Cleaning Castle Rock Co

It's gonna happen right? You have two kids, a dog, a cat and a messy husband. With a 100% certainty accidents happen and it seems like every week sooner or later you will inevitably discover a stain on your carpet. Your not sure what to do, so you go to reach for some carpet spotter you bought at your local Lowes store, or maybe you even reach for dish soap. With of these option can be a really bad idea.
Every stain can have a different chemical makeup and to try to clean every spot with the same type of spotter just won't work. Oh, and the dish soap, thats a really bad idea. So rather than trying to clean the spot yourself, maybe you can call your local Castle Rock carpet cleaning company.
At TLC Carpet Care in Castle Rock we offer a wide variety of spot cleaning solutions, including carpet stain removal with steam cleaning. Our spot cleaning solutions will remove that ugly stain and thoroughly clean and sanitize your carpets and area rugs.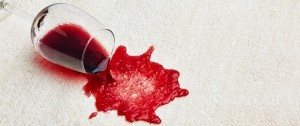 TLC Carpet Care can also offer dye removal services. If you use happened to spill that glass of wine, we have a carpet cleaning process that uses a heat transfer to remove the dye and make your carpets look new again. Dye can be found in a number of food and beverage ingredients and also can be found in a lot of make-ups as well. Dye removal is certainly one thing you should never try without the knowledge and proper cleaning equipment.
Speaking of carpet cleaning equipment TLC Carpet Care uses a state-of-the-art truck-mount cleaning system and ph balanced purified water for the best steam and rinsing possible. Our state-of-the-art truck-mount equipment also includes the industry's largest extraction system which can help extract all the steam and spots you need removed.
If you would like more info on: Removing Carpet Stains From Your Carpets visit our website at tlccarpetcare.net and to schedule your next carpet cleaning appointment call us at 720-314-0178
Carpet Cleaners Castle Rock Co