Providing Carpet Cleaning: Carpet Cleaning Castle Rock Co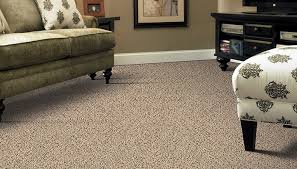 Just because your carpets get dirty doesn't mean you should just give up . I hear people often say why clean your carpets, there only going to get dirty again. That's no excuse to stop trying to clean your carpets. Part of keeping your carpets clean does mean have a quality vacuum cleaner does include vacuuming them regularly — especially when you have pets. In addition, it's important to make sure you have a quality spot cleaning solution so when spills happen you can clean the as soon as possible. Dab or blot at the stain, then use a neutral ph based spotter and follow the directions proper cleaning. Avoid scrubbing, as that will cause fraying to the carpet's fibers.
Another important part of keeping your carpets cleaned is hiring a professional carpet cleaning company to clean your entire house at the very least once a year. Professional carpet cleaning from a company like TLC Carpet Care in Castle Rock can effectively clean and remove everything you cannot. Professional carpet cleaning is the only way to truly get your carpet clean and deodorizrd! Here at TLC Carpet Care, we use carpet cleaning solutions that are not available to the public. They are for the use of professional and certified carpet cleaning technicians. TLC Carpet Care also has truck-mount equipment designed to get all the way down to the root of the fibers and break up soils and kill bacteria all without damaging the fibers themselves. The combination of carpet cleaning solutions and hot steam removes soils, dirt, debris, and allergens from the fibers so it can all be safely removed from your carpets.
TLC Carpet Care, providing carpet cleaning.
Want to know more about: Providing Carpet Cleaning visits us at tlccarpetcare.net or call us at 720-314-0178 for more information and professional carpet cleaning services in Castle Rock Co.
Carpet Cleaners Castle Rock Co