Prolong The Life Of Your Carpets: Carpet Cleaning Castle Rock Co?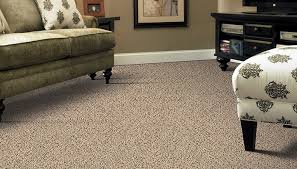 At TLC Carpet Care in Castle Rock Co we highly recommend that your carpets, rear rugs and upholstery fabric are professionally cleaned by one of TLC's certified carpet cleaning technicians every 12-18 months. Carpets should be cleaned on a regular carpet cleaning schedule and before they become heavily soiled and matted. Professional carpet cleaning will also remove bacteria, pollens and other allergens creating a healthier carpet and home. Allowing soil to build up will significantly reduce the life of a carpet and make your home unsightly.
Frequent vacuuming and spot cleaning is simply not enough, all carpets should be deep cleaned at least every four months. This can prolong the life of your carpet as long as 10 to 15 years.
A steam carpet cleaning will not only rejuvenate the look of your carpets appearance and feel, leaving it smelling fresh and clean, it can also reduce wear to the pile and prolongs its life. Your carpet can hide as much as 1lb (0.5kg) of dirt per sq.yd (1 sq.m).
The damaging effects of abrasive dirt
Carpet are damaged more so by what you cannot see rather than what you can. Vacuuming alone only clears the top layer of dirt and grime away. The deep down grit and dirt wear away any stain-resistance and cuts at carpet fibers when they are walked on or in those areas of high use, particularly where cats and dogs play. Dirt is like sand paper slowly grinding away at your carpet fibers, High-traffic paths in your home, as you well know, will flatten and mat over time because of this fibre were and tear. If not taken care of, this can eventually lead to fibre damage that fills your vacuum cleaning bag with fibers. Having your carpet professionally cleaned by TLC Carpet Care can prolong the life of your carpet.
Carpet cleaning for your home and for your family
For most Castle Rock homeowners carpets, the most common cleaning comes from hot water steam extraction. It is the method recommended by most major carpet manufacturers and used by professional carpet cleaning services like TLC Carpet Care in Castle Rock Co. Frequent, regular steam-cleaning not only removes soil, pollens, allergens, dirt, and grime but can add years of life to your carpet by removing the abrasive grit that harms carpet fibers. Household vacuum cleaners wont clean as deep as professional carpet cleaners technicians can, even commercial portable carpet cleaning rentals won't clean as deep as TLC Carpet Care can. We use our Hydromaster own truck mounted carpet cleaning system as well as our own soft water source to provide the deepest clean for your carpets.
Bottom line your carpets are a major investment. One of the most expensive replacement items in your home. Capet Cleaning will not only keep your home looking clean and healthy it will prolong your carpets so not to have to spend thousands of dollars sooner than needed. Call TLC Carpet Care in Castle Rock Co today.
For more info on Prolong The Life Of Your Carpets call us at 720.314.0178 and you can also visit us at tlccarpetcare.net