Professional Wool Rug Cleaning: Carpet Cleaning Castle Rock Co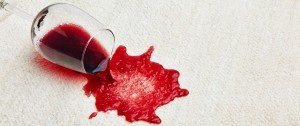 Wool rugs can be a beautiful addition to any room in your home. Wool is sometimes considered as the hardest carpet fiber to keep clean. This is because it is natural oils and how its requires specific cleaning method thou it is a naturally flame resistant and even repels dirt better than many synthetic area rugs. Wool rugs is also expensive, so it is important to know which carpet cleaning company in Castle Rock Co to hire so that your rug is cleaned properly and lasts a lifetime.
Vacuum Your Wool Rug Weekly
Although it does not use carpet cleaning chemicals , vacuuming is the best way to keep your wool rug clean and extend its lifespan. This can be done by setting the vacuum bar on your vacuum high or turn it off and vacuum gently. Also not having your shoes tracking in and out will always help the wool rug from getting dirty quicker.
Vacuum Suggestions:
• Make sure that the vacuum cleaner is actually rotating when making contact with the wool rug. A worn belt will reduce rotation when the bar contacts the area rug. so check the belt periodically.
• Adjust the height of the vacuum cleaner so that it lightly vibrates the area rug, so not cause the motor to over heat.
• Check the vacuum bag weekly . A vacuum will become less efficient if the debris bag becomes too full and then it won't extract properly, (over three quarters full for most vacuum cleaners).
• Vacuum across multiple directions of the wool rug to prevent matting.
Vacuuming removes most dry soil, but particles , nitrogen soils, and air pollution and pollens can build up eventually and your area rug may require professional carpet cleaning. The accumulation of these particles can cause gradual damage to the wool fibers.
Professional Cleaning
Professional carpet cleaning by a company like TLC carpet Care in Castle rock Co is the only option as long as it is properly done. Rather than renting or purchasing a steam cleaner and trying it yourself, hire a professional or you can actually do more harm than good.
Warning: Portable renters steam cleaners can get rugs too wet, and can even leave behind residue, leaving your rug dirtier than when you began and potential mold problems,
For more info on: Professional Wool Rug Cleaning call TLC Carpet Care in Castle Rock Co at 720.314.0178 and you can also visit us at tlccarpetcare.net