Professional Carpet Cleaners: Carpet Cleaners Castle Rock Co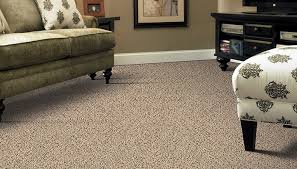 Do you sometimes experience allergies? Or maybe a sudden coughing episode? You may be experiencing some allergies and the culprit is hidden in your carpets. Yes, your Nylon carpet may be the reason why your families non-stop sneezing and coughing at home.
Carpet is a filter for allergens and can cause significant health risks if they are not professionally and annually cleaned. Dust mites, pet dander, pollutions, toxins, and other allergens can cause allergies especially to people with hypersensitive immune system. Your children love to lay and run on a soft and furry carpet but it can also be a health hazard for them if not professionally cleaned.
If you live in Castle Rock Co, you need professional carpet cleaning services to eliminate those properties. Weekly vacuum cleaning may not be enough to get rid of all the hair, dander and harmful contaminates hidden in your carpet.
What are the benefits of TLC Carpet Care's carpet cleaning services?
Carpet cleaning help eliminates trapped pollutants hidden deep in your carpets fibers where you can't see which regular vacuum cleaners can't extract. Professionals like TLC Carpet Care have specially designed chemicals to keep your carpet healthy and clean.
Carpet cleaning services safely remove dust mite infestations in your carpets. You may have dust mite infestation in your Castle Rock home without even knowing it. Professionals utilize techniques such as steam cleaning that uses high temperature which dust mite can't survive.

Dirty carpet is not healthy for your family especially for children, even your pets. Hire TLC Carpet Care to clean your carpet at least once a year. TLC Carpet Care offers carpet cleaning services in the city of Castle Rock Co. Whatever carpet problems you have, we can help you. Have your carpet cleaned by a local carpet cleaning company. Call TLC Carpet Care now and book an appointment at 720-314-0178 and for more info on Professional Carpet Cleaners visit our website at tlccarpetcare.net