TLC Carpet Care's Premiere Carpet Cleaning Service: Carpet Cleaning Castle Rock Co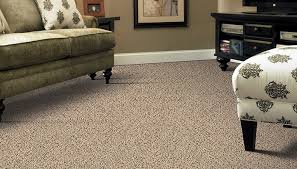 When your carpets are repeatedly vacuumed thru out the week without and it doesn't seem to look any cleaner, it may be time for a professional carpet cleaning. While there are do-it-yourself carpet cleaning machines you can rent at the store, hiring a professional carpet cleaning company like TLC carpet care in Castle Rock Co is the safest, fastest, and most reliable option. Our advanced technology provides for heavy or regular maintenance carpet cleaning with steam cleaning truck-mounts , and specialty stain removal chemicals will help keep your carpet looking like new through out the year.
TLC's carpet cleaning technicians are IICRC-certified and use the method known as "steam cleaning," which is acknowledged as the most effective way to clean carpeting by Shaw Industries the largest manufacture of carpets in the world. Today's largest, world-wide carpet manufacturers prefer this method as stated in their warranties and strongly recommend using carpet cleaning companies like TLC Carpet Care that are IICRC-certified service providers on their products. The carpet cleaning extraction process we use are the same ones that are recommended by the Environmental Protection Agency (EPA), CRI (Carpet and Rug Institute's Seal of Approval), and the IICRC (Institute of Inspection, Cleaning and Restoration Certification).
Spot and stain Removal – Our Guarantee
TLC Carpet Care in Castle Rock Co offers a 30 day guarantee. If any spots or stains you had previously reappear we will come back at no charge to you at no additional charge. Sometimes however you aren't due for a carpet c cleaning, but you just need help with a urine or coffee stain that just happened. Call TLC Carpet Care with your worst stains and we will come out for just a min fee to remove the stain. When you call TLC remove a stain, we guarantee the complete removal of that stain, including blood, urine and stool stains, rust, coffee, any red stains, nail polish, hair dye, paint, ink, wax, makeup, food and drink stains, and all pet urine and odors. If we can't remove the stain no one can.
What to Expect…