Pet Stains & Odor Extraction: Carpet Cleaning Castle Rock Co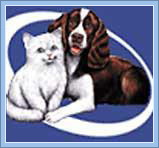 We know that your pets are members of the family, but sometimes they can create, well, special problems. That's where TLC Carpet Care in Castle Rock Co can be your savior. Where many carpet cleaning companies have unproven solutions for bacteria problems, we have an entire arsenal of specialty carpet cleaning products and enzyme solutions in our vans. Many carpet cleaning companies don't carry these enzymes and products because they don't want to invest. Not only do we have the special products and bio enzymes to kill bacteria, but our techs are very experienced and well versed in applying them.
While no company can guarantee total extraction of urine in the padding and subfloor caused problems, we've spent almost 20 years working with pet spots, stains and odor. We know with the right products and cleaning equipment and knowledge of their application, we can often obtain results that others can't. For major pet stains and odor issues we have the RotoVac 330I tool that allow us to get deep down to the source of the bacteria. This gives us the best possible chance to extract the bacteria. In severe situations our carpet cleaning technicians can even pull back the carpet, remove the urine in the pad, extract, deodorize and bleach your subfloor, install new padding and then reinstall your carpet making your carpets smell and look new again.
For more info on Pet Stains and Odor Extraction visit our website at tlccarpetcare.net and you can call us at 720.314.0178.