PET SPOT AND ODOR REMOVAL carpets: Carpet Cleaning Castle Rock co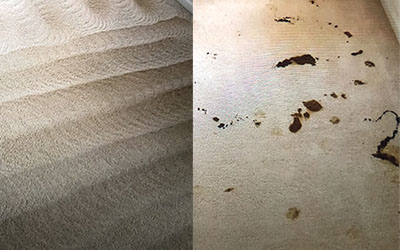 Looking for a pet stain and odor removal carpet cleaning company in Castle Rock Co that you can count on? You have come to the right place. At TLC Carpet Care, our goal is to clean for your carpets and family's health as well as a clean looking carpet. TLC's carpet cleaning technicians work diligently to provide the most professional pet urine and stool stain and odor removal service in Castle Rock Co. Thanks to special Pet Solutions biotechnology packages. TLC Carpet Care is able to completely eliminate pet odor from your upholstery and and carpets. Our carpet cleaning solutions are non toxic to you, your family and your pets.
Our certified carpet cleaning professionals possess the knowledge and experience needed to detect the source and location of pet odors. While most carpet cleanings products and chemicals only mask the ammonia gasses and odors, we use a special enzyme treatment and powerful oxidizing agents that reach deep within the carpet and padding to neutralize the urine and ammonia gasses and the protein molecules that cause the odors. In addition, we use steam cleaning powerful truck mount technology capable of thoroughly flushing any residual materials for a clean carpet that is free of pet stains and odors.
If you would like to schedule your carpet cleaning call TLC Carpet Care at 720-314-0178 and to find out more about Pet Stain and Odor Removal Carpets visit our website at tlccarpetcare.net We look forward to serving you.