Pet Odors in Carpets: Carpet Cleaning Castle Rock CO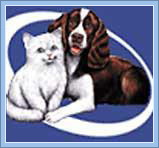 If your cat or dogs regularly leave behind lingering odors in your carpets, pieces of upholstery, and the carpets itself, you might think that using a rental machine, store-bought cleaning chemicals should be good enough in clearing away the stain and odor. However, even if your cleaning chemicals can efficiently remove the smells in the backing of the carpet, you'll have to be aware that you're potentially exposing yourself to long-term health hazards from ammonia gasses and the chemicals your using. A lot of carpet cleaning chemicals are made up of chemicals that can emit harmful vapors in the air after they are applied, and stronger fluids mean stronger fumes.
To avoid potentially affecting your own health, you'll need to consult a carpet cleaning company in castle Rock Co like TLC Carpet Care that's dedicated to removing stains and odors in a cleaning process that makes your home safe to breath in. TLC Carpet Care offers the carpet cleaning of professional experience and product safety to ensure that you won't ever have to risk getting harmful ammonia gasses and chemicals in your in your lungs. The carpet cleaning chemicals we use to remove sources of odor are designed to digest the bacteria, to start having immediate results, and to achieve this with our Pet Solutions Package that do not involve any toxic chemicals.
If a room of your carpet or underlying padding has a slight odor of pet urine that you can only smell by bringing your face close to it, we can apply a enzyme treatment that will digest the sources of odor and any bacteria that reside on the surface of the carpet. We define this level of bacteria as "Minor" if it is only at its most apparent during humid weather, and our service for this level of odor isn't intended to clean away its the source that may lie deeper in the carpets fibers. For these cases, we spray enzymes that have been mixed so that they will not irritate persons with chemical sensitivity; this solution is called Bio-Modifier, and we apply this in amounts to how strong the odors are before proceeding with the carpet cleaning.
For more info on Pet Odors in Carpets call TLC Carpet Care in Castle Rock Co at 720.314.0178 and you can also visit us at tlccarpetcare.net