PET ODOR AND STAIN REMOVAL IN Castle Rock Co: carpet Cleaners Castle Rock Co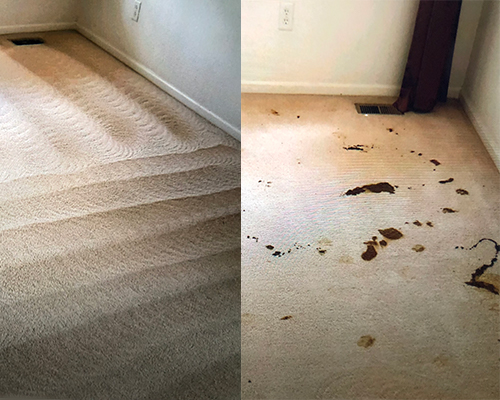 I'm sure you feel as all Castle Rock homeowners do that our pets are part of the family. And for us who have pets living in our home, we know that pet accidents like urine, stool or getting sick will happen with pet hair, dander, urine, feces, and vomit on our carpet, and furniture can take a beating and start to look soiled, matted and smelling really bad. Being a pet owner I know the struggles that can come from spot cleaning, vacuuming the carpets four times a week. Cleaning furniture constantly and even after our best efforts the pet stains and pet odors can are still reappear.
Well, don't worry we are Castle Rock's experts in pet stain and odor removal. When it comes to removing those ugly stains and odors that become unbearable. TLC Carpet Care has 20 years of carpet cleaning experience and proper use of safe carpet cleaning chemicals products to provide you the best results possible. So you don't need to go through the expensive and stressful ordeal of replacing your furniture, rugs or carpet. At TLC Carpet Care we have been perfecting our pet stain and odor treatment in Caste Rock homes for over 20 years now and our proven pet and odor treatments and cleaning methods will get your carpets looking and smelling great again.
For more info on pet Odor and Stain Removal in Castle Rock visit our website at tlccarpetcare.net and to schedule your carpet cleaning appointment call our office at 720-314-0178. We look forward to hearing from you.