PET ODOR REMOVAL
Accidents happen. But just because we love our cats and dogs doesn't mean we have to love the ammonia gasses they can leave behind. At TLC Carpet Care, we are Castle Rock carpet cleaning experts in pet stain odor removal to remove odor and discoloration caused by our cats and dogs. We know that your furry family pet is very impart part of your family, which is why we are committed to only using carpet cleaning chemicals that are 100% safe for your family.
WHAT PET ODOR CONTROL MEANS FOR YOUR HOME
TLC Carpet Care's pet odor enzymes is typically done after the carpet cleaning service is performed. We want to ensure all of the hair, urine and stool stains are removed. These enzymes can be used to both carpeting and upholstery, and the enzymes will digest the strongest ammonia gasses and other pet-related odors. TLC's product will also neutralize the urine salts which will deter your pet from marking their scent on your carpets again. We will even go as far as injecting the odor control solution into the carpet and padding to reach those areas that contain the urine but cannot be reached by the steam cleaning.
It is important to note that this service does add on to the price to the carpet cleaning.
TLC Carpet Care GUARANTEE
We are so confident in our pet odor control that we guarantee neutralization of pet urine odors. We will even come back for a second treatment if you do not your still experiencing smells.
In severe cases, our carpet cleaning experts may find the fiber or padding is too damaged for the spray treatment to effectively work. In this case, we will refer you to one of our carpet restoration experts who can discuss replacement of carpets and pads.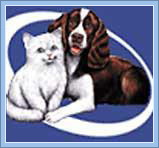 For More info on Pet Odor Carpet Cleaning call TLC Carpet Care in Castle Rock Co at 720.314.0178 and you cam also find us at tlccarpetcare.net