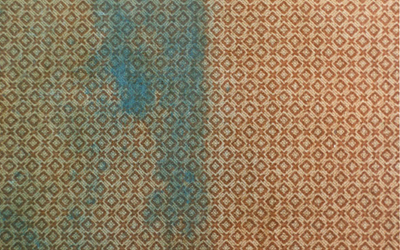 TLC Carpet Care in Castle Rock Co provides professional Oriental Rug Cleaning. Below is just a brief description of our carpet cleaning process for Oriental Area Rug Cleaning.
Vacuuming:
Area Rugs can hold on average 6 to 8 lbs of soil, dirt and other contaminates. The first step we use before ever washing your rug is to properly remove all contaminates by pre-vacuuming.
Rug Cleaning In Shop:
The in shop cleaning method of cleaning oriental rugs is the method of choice for professional cleaners. This is the same method used by the Oriental Rug Cleaners in Castle Rock Co. TLC Carpet Care is one of the only companies to utilize this service in Castle Rock.
Colorfast Testing:
Before we begin our carpet cleaning process, all rugs are tested to ensure that all dye structures present in the yarns are color fast and will not bleed during the carpet cleaning. If we feel that the dyes are going to run, we will switch to a safe dry carpet cleaning process.
Carpet Cleaning:
The most important part of carpet cleaning, our cleaning techniques incorporate in house shop to better clean out all the soils and stains that have built up and are hidden deep in the backing of the rug. This method is also the most effective way to remove pet urine and alkaline stains.
Dry Time:
Quickly drying time is key to ensure best results. We use indoor drying fans including with dehumidifier machines.
Raking & Fringe Cleaning:
Fringe treatment is probably the most time consuming of all our techniques. Over several days, fringes are treated with special color brightness to attempt to restore them to the original condition.
Pet Odor Extraction:
Can never be fully removed from rugs if the rugs are not cleaned throughly through full saturation in a in house shop. Surface carpet cleaning treatments only hide the odor and do not rinse out all the bacteria.
For additional info on Oriental Are Rug Cleaning visit are website at tlccarpetcare.net and you can call us with questions or concerns at 720.314.0178