Odor Treatment For Carpets: Carpet Cleaning Castle Rock Co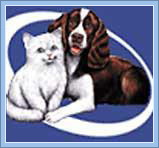 TLC Carpet Care in Castle Rock Co uses the latest in pet odor chemicals and technology for strong ammonia odors. These chemicals we use are professional created enzymes are designed to digest all organic bacteria cause from urine and stool. These carpet cleaning products are not sold in stores. TLC Carpet Care has a Multi step Pet Solutions Process to eliminate these pet odors in your carpets.
1. Pre-Evaluation
2. Bio- Break enzyme or Deodorizer the top and underneath the carpet fibers
3. Replace pad when necessary
4. Seal sub floor and clean floor
5. Deep Steam Extraction
6. Additional enzyme or Deodorizer back of carpet
7. Re-install carpet once dry
8. Hot water extract the top of the carpet over 200 degrees
9. Bio- Break enzyme and commercial grade deodorizer on top of carpet
10. Spray Urine Stain Remover
11. Final groom and inspection
Quickest Carpet Cleaning Dry Time
TLC Carpet Care uses the carpet cleaning industry's most advanced and powerful truck-mounted carpet cleaning equipment for deep-cleaning to remove deep embedded soil. We use the state-of-the-art six Jet Cleaning Technology, a hot-water extraction process (also known as the steam cleaning process) that cleans carpets better than mere surface cleanings. It is better than traditional dry cleaning because it doesn't leave soapy residues. we also offer fan rentals as well.
Carpet Repairs
TLC Carpet Care is IICRC certified in carpet repairing. We repair anything from buckled carpets, bleach stains, dye stains, cigarette burns, chemical burns, fireplace burns, loose berber, pad replacement, pad replacement for pet odors, pad replacement for water damage and much more.
Carpet Dying and Color Repair
TLC Carpet Care in Castle Rock is IICRC certified in dyeing repairs. We can add the manufacture's dyes back into bleach stains returning your carpets original color.
For more information on Odor Treatments For Carpets call TLC Carpet Care in Castle Rock Co at 720.314.0178 and you can also find us at tlccarpetcare.net