Mattress & Carpet Cleaning For Allergy Relief in Castle Rock Co: Carpet Cleaning Castle Rock Co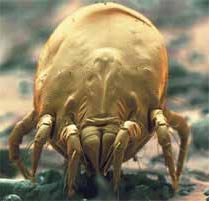 On average, Castle Rock residents spend about one-third of our time in bed. Up to 70% of the dust mites found in the Castle Rock home are actually living in your Mattress YIKES!
According to the Center for Disease Control, a king size mattress can have anywhere between 50,000 to 5 million dust mites in it. Dust mites don't bite, and they're microscopic so you can't see them, but they can make life pretty miserable for you or any of your loved ones who suffer from allergies or asthma.
If you wake up with a stuffy nose and a headache or have a hard time getting a good night's rest t's time to think about carpet and mattress cleaning, and it goes deeper than just flipping the mattress or washing the sheets. TLC Carpet Care in Castle Rock Co can help you clean your carpets and mattress to eliminate dust mites and neutralize the toxins that they produce.
Allergy Relief Remedy
TLC Carpet Care in Castle Rock Co offers mattress cleaning process is designed to thoroughly clean your mattress and effectively eliminate allergen problems. Our mattress cleaning is a multi-step process:
Vacuum the mattress to remove loose dirt and contaminates.
Pretreat and steam clean the mattress. This will kill and extract all dust mites.
Allergy Relief Treatment is available which is a hypoallergenic solution that effectively neutralizes the toxic by products, and is applied to all mattress using a pre-spray application.
For additional info on Mattress & Carpet Cleaning For Allergy Relief call TLC Carpet Care at 720-314-0178 and you can visit our website at tlccarpetcare.net