LOCAL, CERTIFIED CARPET CLEANING: CARPET CLEANING CASTLE ROCK CO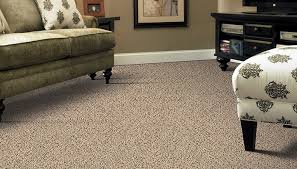 TLC Carpet Care located in Castle Rock Co is an IICRC Certified Firm. Shaw and Mohawk, two of the largest carpet manufactures of carpets and area rugs, recommend the use of an IICRC Certified carpet cleaning company like TLC Carpet Care for carpet cleaning annual warranty requirements. We follow the IICRC carpet cleaning industry standards by the book, using safe and effective carpet cleaning process and cleaning chemicals so your carpets and area rugs will be cleaner and most importantly last for years to come.
TLC Carpet Care's carpet cleaning enzymes won't leave soap residue that can cause your carpets to rapid re-soiling or chemical ph problems. Your carpets and area rugs will stay cleaner longer, thanks to our enzyme carpet cleaning chemicals.
We have invested more into the technology in our carpet cleaning equipment than almost all other companies in Castle Rock. TLC's Pro-Chem truck-mounted carpet cleaning machine has five times the amount of suction, heats the water over 200 degrees and more consistently than at least 95% of our competitors in The Douglas County Area.
Our goal is to getting your carpet clean by removing spots and stains that others have failed to properly clean. Our restorative carpet cleaning process is unmatched. Thanks to our truckmounts carpet cleaning technology and our experience – TLC Carpet Care in Castle Rock , CO can remove much more soiling and contaminates leaving your carpet cleaner and drier than the competition.
We are so confident in our service that we offer a money back guarantee.
For more info on Local and Certified Carpet Cleaning call us at 720.314.0178 and you can also visit us at tlccarpetcare.net