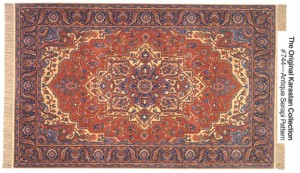 Oriental rugs are one thing your home cannot do without if you are looking to decorate it. The stunning range of colors used in these carpets gives your room an elegant look. Homeowners spend a lot of money on buying these rugs, and they are treasured items passed down from one generation to the next. However, oriental rugs get shabby from daily wear and tear. Coffee, pets and children are mainly responsible for that. You can find many pieces of advice on oriental rug cleaning the carpets yourself, but the truth is that oriental rug cleaning in Castle Rock, CO is the best way to keep your carpets spic-and-span.
As any professional will tell you, cleaning carpets and keeping this clean is not the same thing. There are different processes associated with both these cleaning tasks. Rugs require more gentle care. If the carpet cleaning machines are used in oriental rugs, fibers in the rugs will be damaged.
Therefore, choosing efficient cleaners services are so important. If a rug is not cared for as it should be, there are chances that it might be damaged in no time at all. When incorrect cleaning methods and strong chemicals are used, the colors of the rug will fade, and the delicate fibers will be damaged. Most oriental rugs are made from wool, which, as a material, is highly resistant to heat and strong chemicals.
Many houses are decorated with oriental rugs. These rugs are treasured items for several homeowners. If you have decorated your home with an oriental rug, you will surely not want to destroy this piece of beauty by being careless. Oriental rugs should be vacuumed regularly, and their angles should be rotated so that the rug does not get worn out with high footfalls and sunlight. These are just some regular maintenance that you can perform, for the rest, call professional rug cleaning in Castle Rock, CO professionals. Often, rug cleaning becomes a requirement of bond cleaning services.