HOW LONG CAN CORONAVIRUS SURVIVE ON CARPET AND UPHOLSTERY? carpet Cleaning Castle Rock Co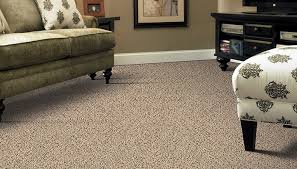 The infectious lifespan of viruses, in general, depends on temperature, humidity, and the porosity of the surface where the virus is found. In Castle Rock Co have flu "season," because cold and dry climate allow viruses to remain infectious longer.
In a 2011 study called Survival of Influenza A(H1N1) on Materials Found in Households: Implications for Infection Control by Dr. Jane Greatorex at Public Health England, findings showed the virus remained infectious about twice as long on non-porous surfaces, such as plastic and metal, as porous surfaces, like clothing, wood, and the like. Your carpet and upholstery are porous, which means it is less hospitable to viruses than non-porous surfaces. However, your carpet and upholstery is still cool and dry.
According to a new study published in The Journal of Hospital Infections entitled Persistence of coronaviruses on inanimate surfaces and their inactivation with biocidal agents, the new strain of coronavirus, like similar viruses, such as SARS and MERS, can survive for anywhere from 2 hours to 9 days on a surface. Although there are proven methods for preventing the spread of known coronaviruses, these methods have never been tested against this specific virus. So, until more information is needed, TLC Carpet Care's recommendations for fighting with this new strain of coronavirus on carpet and upholstery can only be based on what coronaviruses in general, and we cannot offer any guarantees that professional carpet cleaning in Castle Rock will eliminate the new strain of coronaviruses, but carpet cleaning can only help as to benefit possible virus infections along with may other cleaning recommendations.
For More info on How Long Can CoronaVirus Survive on Carpets and Upholstery call us at 720.314.1078 and you can also visit us at tlccarpetcare.net