Green Carpet Cleaning Process: Carpet Cleaning Castle Rock Co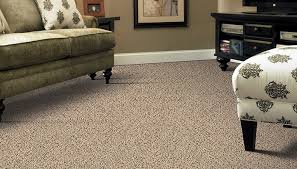 Green cleaning refers to using carpet cleaning process and chemicals that are environmentally-friendly ingredients to preserve the carpets and environmental quality. Green cleaning techniques and products avoid the use of chemically-reactive cleaning products which contain toxic chemicals, some of which emit volatile organic compounds (VOC's) causing respiratory and dermatological problems among other negative health effects. TLC Carpet Care's green carpet cleaning options can also describe the way residential and commercial cleaning chemicals are manufactured, packaged and used . If the manufacturing process is environmentally-friendly and the carpet cleaning chemicals are biodegradable, then the term "green" or "eco-friendly" may apply. Green cleaning is becoming a standard cleaning as well as simply using healthy and environmentally-friendly products. Castle Rock homeowners are being made aware of the carpet cleaning options in which green cleaning is most-effectively used.
TLC Carpet Care in castle Rock Co believes in investing time, energy and finances into operating a more sustainable, environmentally conscious local business. We make this effort not only for the advantage of our communities and their residents but local waterways and the planet as a whole. Years ago, we made a change that many other companies have already made. We've switched our chemicals line to safer, naturally derived and plant based products and cleaners. We have invested money and time, done the research and investigated the companies and the chemicals we purchase from them. These carpet cleaning chemicals are free of toxic chemicals like VOC's, detergents and phosphates and are safer for our customers and our employees and the environment.
Our homes and work environment are filled with toxins and toxic chemicals that we use and are exposed our families and employees to sometimes unknowingly. Household cleaning chemicals can cause unhealthy indoor air quality and may lead to or irritate serious health problems. The ingestion or contact with these products such as oven cleaners, carpet cleaning chemicals and all purpose detergents have been linked to a host of health issues, especially with children and pets. Furthermore, the toxic chemicals we use in our homes and in our commercial properties enter water supplies and will linger in almost every conceivable form around every imaginable corner. The least we could do is reduce the use and manufacturing of products that contain such toxins and harmful chemicals was to transition into a product line derived naturally. So we did. We are not only committed to continuing the use of more safer chemicals and remain committed to creating environmental awareness and education for our Castle Rock homeowners, business associates and the employees of TLC Carpet Care.
Our cleaning method employs a water filtration system in our vans that soften the water we use for cleaning. This is one step we've taken as we strive towards using and consuming even less hard water that we clean with. This in turn, minimizes our overall associated waste. We aim to not only use less of our products but also to remove residues and other toxic chemicals left behind by over the counter spot cleaners or other carpet cleaners.
Currently, we the carpet cleaning industry and the State of Colorado is using new and innovative ways to make our company vans and truck mounts more efficiently and lower the associated emissions.
TLC Carpet Care is commited with using products that are made with plant, mineral and biodegradable ingredients and are not tested on animals but are packaged with environmentally sustainable or recycled materials We are looking forward to expanding our emphasis on sustainability and lessoning our companies waste while striving to provide a cleaner, healthier and safer option for carpet cleaning.
For more info on Green Carpet Cleaning Process call us at 720.314.0178 and you can also visit us at tlccarpetcare.net