Carpet Cleaning Options: Carpet Cleaning Parker Co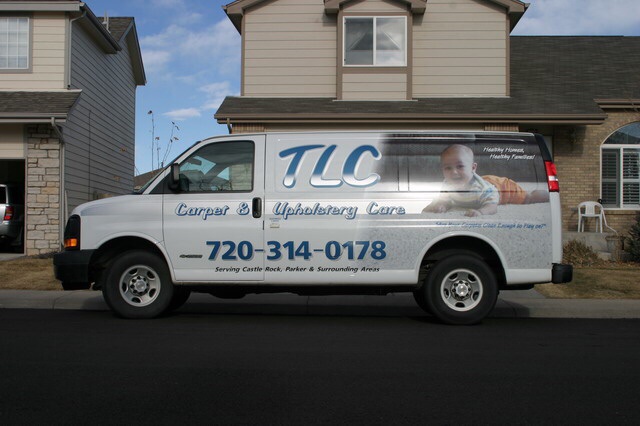 Green carpet cleaning is a natural and safe carpet cleaning option for Parker Co homeowners which protects health of your families and without harming the environment. In your home, this means that your kids, cats, and dogs will be safe during and after TLC Carpet Care has cleaned your carpets. There will be no toxic or soapy residues left in your carpets and there will be no need to keep carpeted rooms isolated, thou keeping your pets off during dry time is always beneficial. TLC Carpet Care uses safe Bio Break enzyme formulas that are very effective at breaking up dirt and soils from your carpets. Our steam extraction machines makes it possible for us to extract rall chemical residues and bacteria without leaving anything behind.
This is especially important for those families who have children that have an allergist or other health professional as chemically sensitive. Whether or not you've been diagnosed by your doctor or maybe you've noticed that certain chemicals irritate you skin, and impact your breathing. TLC Carpet Care has a number of green cleaning options available that have been made environmentally safe by the IICRC and TLC is thrilled more to use these products that we've provided based on the recommendation of your doctor or allergist.
One product that TLC uses is called Safecoat. Their SafeChoice® formula for green carpet cleaning includes many elements : a carpet shampoo, sealing and lock out procedure. This combination serves to clean, seal and repel dirt and stains and also seals in harmful toxins typically found in carpet fibers themselves like formaldehyde. For green carpet cleaning, SafeChoice® Carpet formulas is a great green cleaning option because has no fumes and dye free. It is both a great cleaner and odor remover yet safe family members that are chemically sensitive. they contains no toxic chemicals like ammonia, butyl ethers, alcohols, phosphates, caustics or acids. They are none toxic, non-corrosive, non-flammable and biodegradable. Its truly the way of the cleaning future.
Green cleaning can play a key role in commercial property maintenance, where a clean , healthy work environment is important to attracting and retaining clients and residents. TLC's green carpet cleaning program provides Parker homeowners with the highest quality, environmentally responsible offices spaces and maintenance programs available. Green carpet cleaning options demonstrates the latest in d=safe and family friendly certified chemicals.
For more info on Green Carpet Cleaning Options call TLC Carpet Care in Parker Co today at 720.314.0178 and you can also visit us at tlccarpetcare.net