Green Carpet Cleaning Option: Carpet Cleaning Castle Rock Co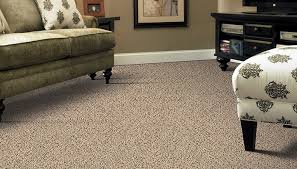 TLC Carpet Care offers Green Carpet Cleaning Options ... Which Means TLC Carpet Care Offers a Much Safer Cleaning For You, Your Family, Cats and Dogs, FOR EVERYONE! When you give us a call just say that you would like the TLC's "GREEN Carpet Cleaning Option".
TLC Carpet Care has a variety of different cleaning process for almost anyone's carpet and upholstery cleaning needs, including green cleaning options. The Carpet In Your house or commercial property is a huge filter for Soils, Pollen, Chemicals, Smoke, Dust, And So Many More. It needs to be cleaned on a annual basis. A regular carpet cleaning maintenance will help insure that the carpet is clean and will improve the indoor air quality of your Home or Business TREMENDOUSLY!
Hot steam extraction cleaning : A state of the art system that offers powerful and deep-down suction to remove dirt. Combined with TLC's natural cleaning chemicals this allows us to clean your carpetsand upholstery in the most non-toxic and effective way to ensure your carpet will look like new once we've finished cleaning.
This will ensure that your carpets and upholstery are always clean and you will benefit from the results of having great indoor air quality in your house or commercial property.
For a Healthier And Safer Carpet Cleaning Experience
I'm Sure The Wife Would Be Happy About That!
At TLC Carpet Care in Castle Rock Co we offer the "Green Cleaning Package" to Fit The Needs of both your Home or Commercial Property.
The cleaning package is also designed for those Castle Rock homeowners suffering from extreme allergies. All chemicals used in this type of carpet cleaning are designed specifically for allergen control. An earth-friendly and greenway of cleaning.
For More Info On Green Carpet Cleaning Options Call TLC Carpet Care at 720.314.0178 and you can also visit us at tlccarpetcare.net