Furniture Moving During Carpet Cleaning: Carpet Cleaning Castle Rock Co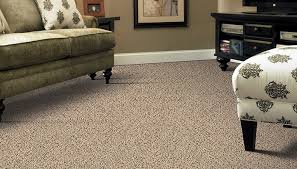 TLC Carpet Care is a full service Castle Rock carpet cleaning company. Most companies in Castle Rock Co will either charge you to move furniture, or they just don't move it at all, so to be prepared we've provided the following information on furniture moving for carpet cleaning.
TLC carpet care will move: sofas, love seats, chairs, recliners, sofa chairs, end tables, coffee tables, small sectionals if not attached, depending upon the TLC's discretion and dining room chairs. That is basically living and family room furniture. That is also it. TLC carpet Care will not move bed room furniture, dining room hutches, or anything listed in in the following paragraph.
We move with two man crews by picking up, sliding, or tilting your furniture, cleaning the carpets where the furnishing was originally placed then we return the furnishing right back where it was before, placing blocks or plastic tans between the furnishing and the carpets when necessary. All the work is done for you.
TLC Carpet Care will not move: any liabilities such as televisions, computers, stereos, tech of any kind, beds, end tables, , pool tables, heavy dressers, dining room tables, dining room hutches, pianos, or any musical equipment.
TLC Carpet Care customers are always very happy about the amount of furnishings we move. If, however, you feel you need your bed, Wide Screen Tc, piano, or any item moved that we do not move, and you wish to do this on your own, you are, of course more than welcome to do so, but we will not place the items back or be able to help with these items, We do, however, have some suggestions to be followed in the interest of your and TLC's Carpet Care's technicians safety.
Any furniture moved by the customers must be moved completely out of the room that is being cleaned, so the client is not working in that room during the carpet cleaning process.
Any furniture moved by the customer must be moved back after the completion of the carpet cleaning and after the carpets are completely dry.
The policies put in place are a result of what insurance companies will and will not allow us to move based on liabilities, as well as safety purposes. I hope this information will provide clarity and be helpful in the preparation of your carpet cleaning appointment.
For more info on Furniture Moving During Carpet Cleaning give us a call at 720.314.0178 and you can also visit us at tlccarpetcare.net