Full Service Carpet Cleaning: Carpet Cleaning Castle Rock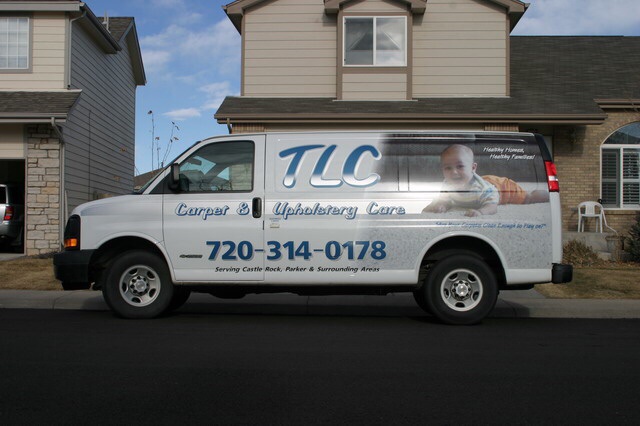 TLC Carpet Care in Castle Rock Co is a full service steam carpet cleaning company serving residential and commercial clients in the Castle Rock Co and Douglas County area since 2001. TLC Carpet is certified by the IICRC and we are licensed, Insured and Bonded. The carpet cleaning processes and techniques we have used over the years such as our deep steam cleaning and hot water extraction and water softening will provide you and your family with a clean and soft carpet fibers like they were new again. TLC carpet Cleaning process will help remove harmful bacteria, musty odors, and fungal spores. Our carpet cleaning technicians will remove the dust mite allergen, pollens and bacteria that are hidden down deep in all fibers and fabrics such as carpets, mattresses, area rugs and all upholstery fibers as well. Many dust mite allergens affect your family members who suffer from allergies, asthma and other lung affecting health issues. TLC Carpet Care has the experience and certification to clean all different types of carpets and brands and different fibers from synthetic to fine natural materials such as wool and synthetics.
Carpet Spills, Spots & Pet Stain Removal
TLC Carpet Care in Castle Rock Co can remove all types of stubborn and difficult stains from beverage spills and red wine stains to pet urine. We can remove many different odors from mold to stool and urine smells using spot, stain and our bio-modifier enzyme odor removal chemicals. TLC's carpet cleaning techniques are safe for both the fabrics in question and your families health. And we offer Dupont Teflon carpet protection to help prevent future stains. Call TLC Carpet Care today schedule an appointment.
For more info on Full Service Carpet Cleaning in Castle Rock Co call TLC carpet Care at 720.314.0178 and you can also visit us at tlccarpetcare.net