EXPERIENCED CARPET CLEANING: CARPET CLEANING CASTLE ROCK CO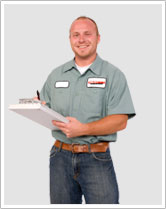 When Castle Rock customers call us for carpet cleaning, we get asked a lot of questions but often one question that should be asked never is: How much experience does your carpet cleaning tech have? TLC Carpet Care started as a carpet cleaning company that would provide experience as well as expertise. To provide certified and professional carpet cleaning technicians that could provide the absolute best carpet cleaning job. TLC Carpet Care technicians can handle a wide range of carpet cleaning services from carpet cleaning, area rug clean and fine upholstery cleaning. Our techs can clean both residential as well as commercial carpet cleaning.
Our tech have been given class room education on all things from operating carpet cleaning machines, to spot and stain removal classes, carpet and fibers identification classes and so on. No technicians is allowed to clean by himself until he or she has a six months of training in the field with another certified carpet cleaning tech.
Our carpet cleaning techs offer a 30-day, 100% Money Back Guarantee. If you are not satisfied for any reason just call our carpet cleaning techs, and they will come out ASAP and re-clean whatever rooms maybe concerning to you. If your still not happy, then a refund will be issued to you.
When you hire a carpet cleaning company don't just assume that the tech coming to your house is experienced. Ask about the tech that will be coming on the day of your carpet cleaning appointment. When he arrives be sure to ask him or her questions that demonstrates that they know what their doing. In short call a TLC Carpet Care technician.
If you would like more info on: Experienced Carpet Cleaning visit our website at tlccarpetcare.net or you can call us at
720-314-0178
Carpet Cleaners Castle Rock Co