Don't replace your carpet: Carpet Cleaning Castle Rock Co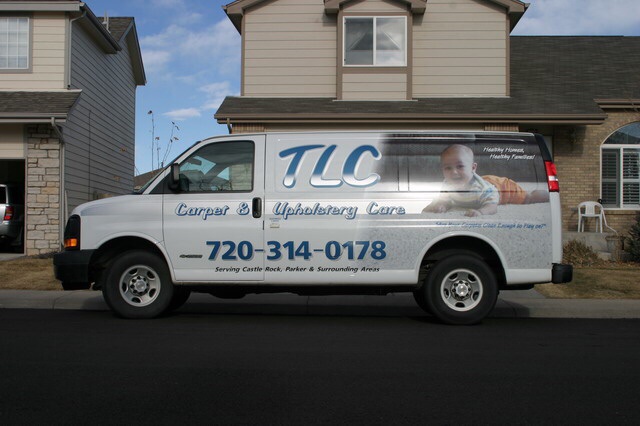 Attention Castle Rock homeowners! You do not need to replace your carpet to get the benefits listed above. TLC Carpet Care in Castle Rock Co will save you thousands of dollars and many headaches. TLC Carpet Care carpet cleaning services revive and restore carpets to their original condition, bringing them back to their original look without pulling up one square inch of carpet.
TLC Carpet Care's carpet cleaning will transform your tired old , smelly carpets into a fresh-smelling, soft layer feel to the touch of comfort that you will look forward to walking on as soon as you come home. A thoroughly steamed carpet will eliminate soiling, bacteria, dust mites and odors that are impossible to remove with weekly vacuuming. Not only will carpet look new again but it will be sanitized, with odor-causing bacteria removed. Fresh and clean carpet will greet you and your family members every day, from this day forward, with TLC Carpet Cars's carpet cleaning Service. TLC's advanced carpet cleaning and upholstery cleaning technology are available for rentals and residential clients throughout Castle Rock and the Douglas County Area.
How do you know you'll get the best arrest cleaning possible? TLC Carpet Care provides a deeper clean to the people of Castle Rock, than our competitors, using the Rotovac 360I. That name might not mean much to you now, but the advanced technology used by the Rotovac 360i and ProChem truck-mount technology means a deeper, longer lasting clean for your carpet and extend the the life of your carpets for months or years to come. Our money back guarantee is another big reason we know you will be happy you chose us. Bullies Carpet Cleaning provides the highest quality carpet cleaning services in Castle Rock, Colorado, or anywhere. We offer a one month guarantee on spots and stains. If in the first month after we clean your carpets, the stains come back, then we come back. No hassles.
Last but not least, we use environmentally-friendly carpet cleaning products. If the thought of having your carpet cleaned raises concerns about how it will affect your children or pets, don't worry! TLC's carpet cleaning products are safe for your entire family even your pets.
For more info on Don't Replace your carpets call us at 720.314.0178 and you can also visit us at tlccarpetcare.net