Did You Know About The Bacteria in Your Carpet: Carpet Cleaning Castle Rock Co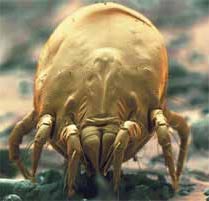 Most people when they see carpets that are dirty they just think of dirt, but did you know that there is up to 10,000 times of different forms of bacteria in your carpet? That is more than what you have in your bathroom. Some homeowners like to wear shoes in there Castle Rock home, and this bad habit really contributes to bring in bacteria from outside the home and directly getting in your carpets. We tend to think of pet stains and urine as bacteria which is correct but bacteria comes in many forms.
Bacteria can be a collection of skin cells that come directly from our body and these skin cells directly feed dust mites, yes dust mites love to east human skin. Bacteria also comes from beverages and food particles that get left in your carpet after a spill. They also come from your dogs whom roam around everywhere and then tracks in the bacteria with their paws and pet hair. There are numerous other contaminates and toxins that carry bacteria and they all are making a home in your carpet.
This is why it is so important to have your carpets not just because of the dirt you see, but just as important the bacteria that you can't see. Professional carpet cleaning by TLC Carpet Care will help you kill all the bacteria and the contaminants that carry the host. On another note just because your carpet looks clean, doesn't mean that your carpets are healthy. So when you think of carpet cleaning think of healthy environment for you and your family.
Yes you can vacuum and that will help remove bacteria but your vacuum cleaner isn't strong enough to get down to the backing of the fibers and this is where professional carpet cleaning can make all the difference in a clean and healthy carpet.
If you would like to know more on: The Bacteria in your carpet visit us at tlccarpetcare.net or call us at 720-314-0178
Carpet Cleaners Castle Rock Co