Cleaning The Stain From Your Rug: Carpet Cleaning Castle Rock Co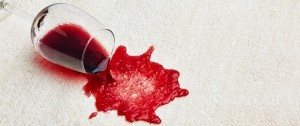 TLC Carpet Care has some basic steps cleaning stains from your rug. A great tool to have on hand for carpet spills is vacuum like a ShopVac that you can buy from your local Home Depot. The recommendations here will not work on every spot or stain but for most simple clean ups. TLC Carpet Care holds no responsibility for your own cleaning efforts, however these suggestions are relatively harmless.
First, remove any solid mass from the carpet, without spreading, wipe from the outside in. Try using a kitchen spatula to get beneath the solid mass.
If you have one use a shop-vac vacuum extract any liquids like wine beverages or sodas. If not use a dye free terry cloth to blot the stain to remove any liquid without pressing down and pushing the liquid down further into the carpet fibers.
Use TLC Carpet Care's Avenge Spot Remover on the affected area. If you don't have any of that use a solution of 50% water to 50% vinegar. Lightly spray and continue the blotting process. Be very careful not scrub and damage the fibers of the carpet. We highly discourage the use of any soaps or detergents.
Immediately vacuum or use your shop-vac to help extract and dry out the the stain.
Place a fan on the area to expedite the dry time and prevent browning.
It still won't come out!
If you still can't get the stain out! Call TLC Carpet Care in Castle Rock at 720-314-0178
If you would like more info on: Cleaning The Stain From Your Rug, visit us at tlccarpetcare.net
Carpet Cleaners Castle Rock