Cleaning Nylon Vs. Polyester Carpet: Carpet Cleaning Castle Rock Co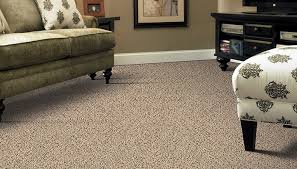 For those of you who are in the market for new carpet TLC Carpet care in Castle Rock Co is happy to provide a quick comparison of two types of synthetic fibered carpet on the market: nylon and polyester. There isn't one that is ultimately superior to the other, as it depends of you needs and lifestyle, take a look!
There isn't much to say regarding this particular category other than polyester is a lot cheaper than nylon. Of course there are exceptions of where you buy it and a different quality polyester can cost more than a cheap nylon. On the whole however polyester is definitely more cost effective with carpet cleaning as well.
Long Lasting refers to how the fibers hold up to years of wear and this isn't much of a comparison. Nylon is known to be a much more long lasting carpet fiber then that of polyester. Nylon has a high resilience that polyester doesn't. Especially in high traffic areas in hallways and stairs polyester will start to show signs of wearing and oxidation much sooner.
Nylon and polyester are pretty safe bets when it comes to spots and spills. That said, the nature of polyester fibers protects against stains more so than nylon. Because polyester doesn't take dye sets it won't be affected as much by spilled wine or other dye deposits. That isn't to say you can't add carpet protection (a service TLC carpet Care provides) to ramp up stain and soil resistance to your nylon carpet. Carpet protection will also help with carpet cleaning.
Another thing to note about these carpets and stains is that polyester carpet is not resistant to bleach stains. For the same reason it is resistant to colored stains, it cannot be spot dyed to correct bleaching. Nylon however can be spot dyed.
In my experience of cleaning carpets Nylon always seems to be the easier clean.
Hopefully you found this carpet cleaning article helpful. Whether you are deciding on new carpeting or just wish to know more about the carpet clean better!