Cleaning Carpet Spills: Carpet Cleaning Castle Rock Co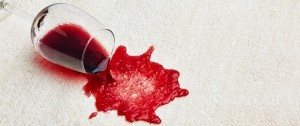 You can rely on TLC Carpet Care in Castle Rock Co for affordable and expert carpet cleaning. We thoroughly clean your carpets and upholstery without leaving any harsh chemicals and residue behind. We use truck-mount powerful steam cleaning machines and only safe carpet cleaning products. We offer carpet cleaning in Castle Rock and service all the surrounding areas.
When a spots and spills occur, try not to use the wrong carpet cleaning products! Just simply place a white terry cloth over the stain so that no one steps on it accidentally. Then, give TLC Carpet Care a call! In these cases, refrain from using over the counter spot or carpet cleaning products like Resolve as they can actually cause the stain to move deeper into the fibers of the carpet and raise the ph level of the carpet making it worse. For the best stain removal services, be sure to let us know the cause of the stain, when it occurred and whether you used any carpet cleaning products in an attempt to remove the stain has been made.
One common hoe remedy is baking soda and water. Baking soda is neutral in PH and won't hurt your carpets.
With our state of the art equipment carpet cleaning and experience, TLC Carpet Cleaning can provide you with the steam cleaning services you need to remove the stain. In fact, most carpet manufacturers like Shaw Industries actually recommend TLC Carpet Care's steam cleaning. For prompt stain removal, quick drying times, and a truly clean result, give us a call today 720.314.0178.
For more info on Cleaning Carpet Spills visit our website at tlccarpetcare.net