Castle Rock's Carpet Cleaning Company: carpet Cleaning Castle Rock Co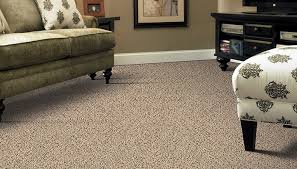 TLC Carpet Care has cleaned many different carpets in many different homes and stores throughout the past 21 years. After thousands of carpet cleanings, there isn't much that TLC Carpet Care hasn't cleaned. Whatever your carpets problems maybe, we can help. Our powerful, Saphire 370 truck-mounted steam cleaning system can clean every type of job. We can clean the carpet in almost any Castle Rock home, from large Castle Pines homes to small houses in Founder's Village as well as almost any apartment, condo or Townhome.
The following is what you may expect on the day of your carpet cleaning appointment:
Upon our arrival, the owner, Joshua will greet you, prepared to ask questions and assess your carpet cleaning needs. Initially, Joshua will do a thorough inspection, checking for issues such as worn traffic areas, soiled carpets and spots, pet urine stains or any other carpet problems that may concern you, such as carpets buckling. TLC Carpet Care takes pride in our attention to details and personal service. We will give you an estimate of what you would like completed the day of your service which involves the inspection and measurement of the rooms to be cleaned.
We request that you please have a space available in your driveway, secure pets, have kids out of the way, open windows, move small breakables and clear a pathway so that we have an open area to perform our job. In addition, please have an outside water spigot turned on so we may connect to water as sometimes Castle Rock homeowners turn off the water during winter months.
We use a Saphire truck-mounted steam cleaning system which uses hot water extraction. Hot water extraction cleaning (steam-cleaning) is what the leading carpet manufacturers and the IICRC recommends to professionally clean your carpets.
Before we begin, we will apply stair guards to protect the wood and the paint on your walls, where needed and we will secure our hoses where they may lay.
To begin with, Joshua will pre-spray all your carpets and pre-treat small stains with potential issues. Heavy traffic and spotted areas are cleaned with a ROTOVAC 360 to uplift and break up soil and extract. We use a carpet rinse which breaks down soaps and removes all the chemicals, leaving your carpet clean and residue free. We always wipe up any hard-surface areas, such as tile, and or hardwoods before exiting so that any moisture does not cause damage. We ensure that your carpet is not only clean, sanitary and healthy but looking to your satisfaction.
Call TLC Carpet Care today to schedule your carpet cleaning appointment at 720-314-0178 and for more info on Castle Rock's Carpet Cleaning Company visit our website at tlccarpetcare.net