Castle Rock Co Residential Carpet Cleaning: Carpet Cleaning Castle Rock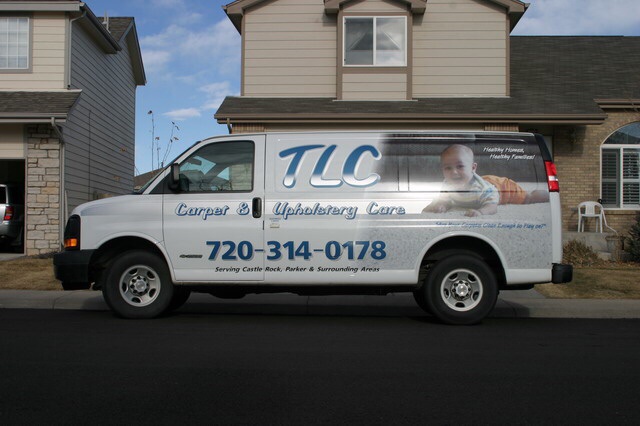 At TLC Carpet Care we get asked quite a bit about pet odors and can we remove them? Well, we are definitely animal lovers ourselves and know exactly how to take care of those nasty urine stains…

In fact, a good majority of our Castle Rock customers call us to come out to remove pet stains, and cat odor in particular. As any pet owner understands , animals will continually return to the same spot to mark their territory. You see it all the time. You go out to the local Home Depot and buy a carpet cleaning product that promises to remove the smell and the appearance of your pet's mistake.
However, the product fails to note that your pet has super human olfactory senses and can easily smell through whatever it is you sprayed on your carpet. Believe us, whatever it is you bought is no match to animal senses.
You need a carpet cleaning product that actually removes all urine by virtue of cleaning enzymes. You are a pet owner, not a pet urine expert, how are you to know what works and what doesn't? TLC Carpet Care is equipped with the carpet cleaning technology and products needed for just this situation. We can treat far more than just pet stains.
There are an assortment of stains that are difficult to remove and that, with the slightest of hand, can ruin your carpet for good. Don't take that chance when TLC Carpet Care is affordable,
reliable
, and trust worthy.
TLC Carpet Care is more than the best carpet cleaning service in our town. We are also a upholstery cleaning company as well. Upholstery cleaning often gets ignored. While its purpose is more passive, your mattresses, sofas, lazy boy chairs, favorite couch, etc., get an enormous amount of use throughout their lifetime.
Just think about all the upholstered furniture in your home right now. We're willing to bet that somewhere there are hidden staining body oils. Perhaps on the other side of your pillows? We're also willing to bet that you haven't even
considered
having your area rugs cleaned, but did you know that they distribute large amounts of dust, pollens and bacteria all throughout your house?
That's where TLC Carpet Care comes in. Upholstery cleaning is a simple cleaning service, however don't trust just anyone because there are many potential chemicals that can lead to permanent fiber damage. A cleaning technician from TLC Carpet Care can effortlessly avoid these mistakes because he has been trained in the classroom and experienced in the field when it comes to upholstery chemical applications. He will come equipped with the correct cleaning solutions for your particular upholstery fibers, by the way, are pet friendly. That
means
FeFE is perfectly safe to lay on her just cleaned doggy bed if he so chooses.