Castle Rock Carpet Cleaning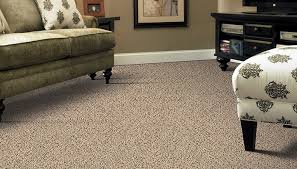 Because TLC Carpet Care knows that your furniture and carpets are your investments, and that they deserve the best cleaning. Our trained professionals are committed to provide impeccable carpet cleaning services to you.
Carpet Cleaning Services
Though household vacuums can remove the visible dirt and debris from a carpet, the deeply embedded soils and sand can go unnoticed and if left uncleaned then staines carpets will be in your future. If your carpet is soiled and worn, it will eventually start to smell. A smelly carpet can further lead to a smelly Castle Rock home, much to your displeasure.
In time, pollens, allergens, dog dander and bacteria build up and grow in carpets, leaving them stained, discolored and just plain ugly. Our carpet cleaning truck-mount technologies will extract the soiled particles, eliminate bacteria, remove the odors and restore the carpet vibrancy. Your carpet will look as good as a new after the carpet cleaning appointment, your carpet will have new life, while you enjoy a fresh and clean carpets.
When our carpet technicians do their job, you can rest assured that your carpets will be cleaned of all soils, pollens and bacteria and residues. The carpets will not only feel soft, but will also stay cleaner for months to come. Our carpet cleaning process will remove all the dirt and also the dirt attracting residues. We do not use any kind of toxic chemicals. We are the best carpet cleaning company Castle Rock has to offer.
Upholstery Cleaning
Since your sectional is one big investment, so hiring the right upholstery cleaners is an important decision. We'll clean your upholstery as it were our own.
With time, even protected upholstered fibers can start to show spots and stains. As experts in the upholstery industry, we can reverse this wear and soiling. Our upholstery cleaning technicians are experienced and certified with the expertise to clean different types of fibers. They are trained to clean of all types of fabric. Our technicians will carefully identify your upholstery to identify all the type of fiber. The problem areas would subsequently be pre-treated and steam cleaned. We have specially and uniquely designed cleaning products to clean delicate fabrics like wool and cotton. Our cleaning process relies heavily on proven upholstery cleaning solutions that effectively release body oils and dirt. An acid fiber rinse removes the solution residue and any remaining residue.
To learn more about TLC Carpet Care in Castle Rock and to schedule a service of your choice, please fill out our service request form below. Our experts will get in touch with you.
For more info on Castle Rock Carpet & Upholstery Cleaning visit us at tlccarpetcare.net and you can schedule your carpet cleaning appointment by calling us at 720-314-0178
Carpet Cleaners Castle Rock CO