Castle Rock Carpet Repair: Carpet Cleaners Castle Rock Co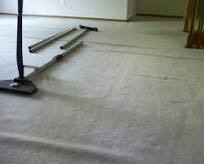 At TLC Carpet care in Castle Rock Co we just don't offer carpet cleaning but carpet repair as well.
Carpet repair serves:
Stretching your carpets wall to wall with power stretcher : Carpet Patching : Seaming Carpets : Padding removal and installation: Stair tucking : Small repair areas : Patching any stained areas you may have.
Homeowners in Castle Rock Co can have unsightly problem areas that need repair and that can be quite the eye sore. Replacing the carpets can be cost prohibitive. TLC Carpet Care has experienced carpet repair techs that having been well versed any repairing any number of problems with your carpets.
The moist common problem is buckling or commonly called rippling. The main cause of this is poor installation. Home builders who subcontract bring in crews that just knee kick in the carpets and as a result the carpets don't stay secure. TLC Carpet Care In castle Rock uses power stretchers that will properly correct these rippling problems for good.
Cost can vary job to job and can never be bidded over the phone but only on site as every carpet repair job can be unique. One thing that can save you money is to have all furniture removed from rooms that need repair
Finding the right carpet cleaning and carpet repair company maybe be confusing but rest assure TLC has 5 Star Google reviews for a reason. Take a look and and see what people in the Castle Rock Area are saying.
Call TLC Carpet Care today and let us take carpet of your carpet repair problems, 720.314.0178