Carpet and Upholstery Cleaning Services: carpet Cleaning Castle Rock Co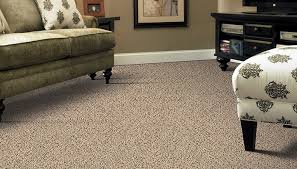 Since May of 2001, TLC Carpet Care in Castle Rock Co has been offering carpet and upholstery cleaning. TLC Carpet Care is the best steam cleaning company in Douglas County. We are fully thoroughly certified and experienced and certified by the IICRC. From our our flawless Five Star Google reviews to our sustainable cleaning procedures TLC Carpet Care, in Castle Rock Co only safe and biodegradable carpet cleaning chemicals that offer far safer cleaning capabilities fro your family that are non-toxic, Bio-Degradable, non-irritant and safer for Castle rock community.
Sofas, arm chairs, sectionals and other upholstered items receive a lot of attention, especially in a house with his, cats and dogs. Although dirt and soil are inevitably tracked in a home, they don't have to stay there. Carpet and Upholstery Furniture Cleaning Services cleaned by TLC Carpet Care will look and feel good as new. There are many different types of upholstery and they need to be cleaned according to the fabric content. TLC's carpet cleaning technicians are experienced to clean and protect your upholstery.
TLC Carpet Care uses the power of ProChem truck-mounts carpet cleaning machines to lift dirt and soil to the surface of your fabric upholstery where it is sucked away using our powerful carpet cleaning systems. The secret to TLC's cleaner, drier, and safer Carpet Upholstery Furniture Cleaning Services is the carpet cleaning formula in our enzymes. The Bio-Break cleaner uses the power of enzyme solutions to penetrate deep into the backing of the fabric, removing dirt and soil off of the carpet and upholstery fibers. Hot steam above 200 degrees is then used to extract the dirty particles on the surface where they are extracted away. One great benefit TLC Carpet Care can offer when cleaning your upholstery is that we use safe, non-toxic products that do not leave behind high ph residues. This is especially important with upholstery because of the frequent contact with skin with your family members.
For more info on Carpet and Upholstery Cleaning Services in Castle Rock Co call TLC Carpet Care at 720.314.0178 and you cal also visit us at tlccarpetcare.net