Carpet and Upholstery Cleaning: Carpet Cleaning Castle Rock Co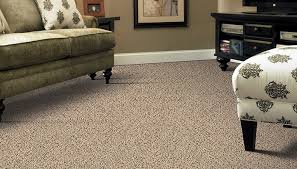 If your carpets are looking dirty and damaged by pets try saving it by getting it cleaned. TLC Carpet Care in Castle Rock Co can help you save the high expense of replacing your carpets. You don't need to replace when it can be cleaned and repaired because that would cost you a lot of money especially if you have a lot of square footage in your home. Save yourself thousands of dollars and benefit from the quality carpet cleaning services we can offer at TLC Carpet Care in Castle Rock Co. TLC can freshen up your carpets and upholstery in no time by applying carpet cleaning methods that we use. Call TLC Carpet Care now and benefit from the following services:
Local Carpet Cleaning Service Castle Rock Co
When it comes to hiring a professional carpet cleaning company you want someone local and TLC Carpet care is located in Castle Rock and has been serving the local community since May of 2001. Aside from your day to day vacuuming your carpet regularly, you can greatly benefit by having it professionally cleaned at least once and sometimes twice a year. Cleaning carpets by yourself more often than not can lead to more money and costly mistakes that could ruin your carpets. You would spend time breaking your back than you would otherwise spend with your family or neighbors. Hire TLC Carpet Care to avoid the hassle of doing the entire cleaning project and from moving heavy furniture the professional cleaning techs will do for you. With our carpet cleaning techs years of experience in the carpet cleaning industry, there's nothing too difficult for us to do regardless the size of the job in you want done.
Upholstery cleaning Castle Rock Co
If you allow our qualified professionals to clean your upholstery fro you , you will be pleased by the high-quality results that are technicians can provide. We have the right chemicals to effectively clean your upholstery which may already look dull and dingy because of the body oils is collects over a period of time. We will not only bring back its original color but also deodorize your upholstery leaving it smelling fresh and new.
TLC Carpet Care in Castle Rock Co is where you can find an experienced and local carpet cleaner. in Pensacola, FL. For all your Carpet and Upholstery Cleaning needs call TLC carpet Care at 720.314.0178 and you can also visit us at tlccarpetcare.net