Carpet & Upholstery Protection: Carpet Cleaning Castle Rock Co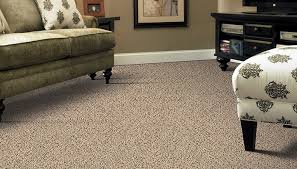 Most carpet and upholstery can be protected after they are professionally steam cleaned. Carpets from Polyester, Nylon and even Wool can all be protected with a Dupont Teflon to repel dirt and liquid spills. If you have just bought some new furniture and it did not come with protected with Dupont Teflon give TLC Carpet Care a call or if you have just purchased new carpet, we can apply the Dupont Teflon after steam cleaning your carpets.
If you have carpets & furniture that have never been protected and now your starting to show spots and stains, TLC Carpet Care in Castle Rock can remove all those spots and stains and then, we can apply a Dupont Teflon protector. If you have purchased the carpets & upholstery that have come with protection, there are certain things you need to know how carpet cleaning chemicals can effect your protection. Scotchgard and Dupont Teflon the two main protection products out there can be effected by high ph chemicals and the process of cleaning with these chemicals can slowly break down the protection after a couple cleanings. So it's important to have a professional carpet cleaning tech from TLC Carpet Care who understands it's important to use a neutral based chemical to safely clean without breaking down your protection.
Also carpet manufactures say the initial protection from the factory usually last for about two years so it's always a good idea to reapply carpet protection after steam cleaning your carpets. This is not only good for your carpets but also helps to keep your warranty valid.
Fabric Protection protection works in the very same way as to repel liquids and body oils to protect your fabrics. Our technicians are class room educated and and have in the field experience and we can apply fabric protector after steam cleaning your upholstery to protect your upholstery.
TLC Carpet Care also has specially formulated products to also protect Wool carpets and Oriental Rugs. Give TLC Carpet Care a call today 720-314-0178 to clean and protect all your carpets, upholstery and area rugs.
Carpet Cleaning Castle Rock Co
If you would like more info on Carpet & Upholstery Protection visit us at tlccarpetcare.net