Carpet & Upholstery Cleaning in Castle Rock Co: Carpet Cleaning Castle Rock Co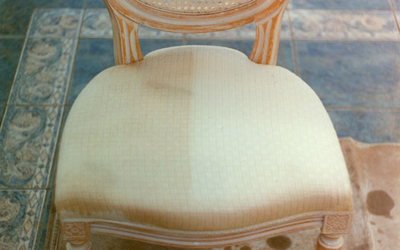 Since you don't walk on your upholstery you may not think its very dirty, you don't track the soil and mud from outdoors onto your upholstered fabrics. So it's only natural that you probably don't realize how heavily soiled your sofa, loveseat and chair can become. In truth their probably a lot dirty than you think.
Wether sitting or laying on your favorite couch dead skin cells, body oil, food crumbs, and other contaminants spill on your favorite couch, and can only be cleaned through a thorough professional upholstery cleaning. Only experienced and certified trained carpet and upholstery cleaning professional can do the job right. With TLC Carpet Care upholstery cleaning process, will have your favorite couch clean and soft and ready for use, in just hours.
TLC Carpet Care uses less water and leaves less moisture behind than any other dry cleaning process, minimizing drying time and reducing the chance of shrinkage. Our neutral pH upholstery cleaning products will remove dirt and oils from your upholstery fabrics, lifting them to the surface where they are thoroughly extracted. TLC Carpet Care's safe, non-toxic upholstery cleaning products actually help your fabrics stay as clean as when they were new.
Types of Fabric TLC Carpet Care Cleans:
All Synthetics
Microfibers
Prints
Silks
Many Cotton
Velvets
Burlap
Leathers
Denims
Suede
Satins
Wools
We know spills happened when they do TLC Carpet Care in Castle Rock Co will there to help you clean up those messes. At TLC Carpet Care, we clean to IICRC standards and we are sincerely committed to your total satisfaction... Your satisfaction is guaranteed by TLC Carpet Care.
Contact TLC Carpet Care to learn more about our professional upholstery cleaning services in Castle Rock Co. We will answer any questions you may have and offer you a free over the phone estimate. Just give us a call today at 720-314-0178 and for more info on Carpet & Upholstery Cleaning in Castle Rock Co visit our website at tlccarpetcare.net