CARPET STRETCHINg and REPAIR Carpet Cleaning Castle Rock Co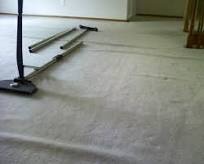 HOW DOES A CARPET GET So Loose?
Carpet stretching and repair is required when your carpeting gets loose and buckles. The type of backing on the carpet can also affect the carpet. Many of the carpets have 'Latex' backing which can delaminate over time. Also, because of people moving heavy furniture, if your carpets was not properly installed your carpet can ripple and buckle.
Another reason for ripples could be when the carpet was installed by a subcontractor who only uses only a knee kicker which will not work for heavier carpets like Nylon. This doesn't provide the proper security as a power stretcher does. You can count on TLC Carpet Care in Castle Rock only using a power stretcher when re-stretching your carpets.
WHY Does A POWER STRETCHER Do BETTER?
A Power Stretcher uses leverage by extending poles attached to the stretcher and braced against the walls. The leverage this supplies does a much better installation job as it pulls it as far as it can making it drum tight.
WHAT HAPPENS WITH POOR INSTALLATION?
Over time if the loose carpets aren't re-stretched, the carpet can delaminate from the backing. Also, if you have a ripple in the carpet, sometimes the ripple is still there even after it has been stretched. This is why steam cleaning your carpets is necessary to relax the backing so the ripple goes away.
Remember it's always best to get your carpet stretched at the first sign of buckles or wrinkles in your carpet to prevent permanent damage. Be sure to hire a professional carpet cleaning company like TLC Carpet Care in Castle Rock so that is also lays completely down and dries flat. From carpet and area rug cleaning to stretching it when it's loose you can count on TLC Carpet Care.
Also TLC Carpet Care techs can also do carpet repair such as patch work for carpet burns and also stairs repair. If your dog or cat have chewed the carpet we can also help with those repairs.
Call TLC Carpet Care at 720-314-0178 to schedule your appointment or visit us at tlccarpetcare.net for more info on Carpet Stretching and Repair
Carpet Cleaning Castle Rock Co