Carpet Stain Removal and Scothgard in Castle Rock Co: Carpet Cleaning Castle Rock Co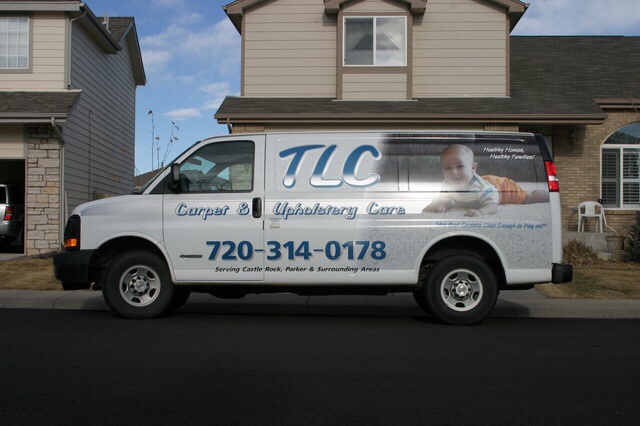 Once TLC Carpet Care in Castle Rock Co cleans your carpets, you may want to reduce carpet cleaning visits by having us apply a Scotchgard carpet protector. We have a variety of carpet protectors including ScotchGuard and Teflon. Our carpet cleaning technicians are experts and will advise you of the best cleaning and protection for your carpet and wear conditions. These carpet cleaning products will protect your carpet from future stains and spills and will leave your carpets looking cleaner for months to come. The application of the scotchgard protector will not change the texture, color or feel of your carpets.
One benefit of the Scotchgard protector is an easier-to-clean carpet, which will save you from replacing your carpets sooner than you have to. Most dry spills are easily removed, and spills can be spot cleaned as soon as the happen when compared to an unprotected carpet. TLC Carpet Care provides carpet stain removal in Castle Rock, CO. Once you have treated your carpets with Scotchgard, you can expect a cleaner carpet that lasts many times longer than an unprotected carpet. Carpet protectors are the perfect solution for high traffic areas like hall ways and stairs and spill prone areas like family rooms.
Dogs sometimes can have urine and stool that may cause stain and odor problems. TLC Carpet Care uses bio enzyme products that, when applied to bacteria in carpet areas, will deep clean the carpet along with any odor-producing residue. These products will not discolor or damage your carpets.
We use the latest carpet cleaning machines and carpet cleaning tools and products to clean and eliminate even the toughest pet stains and odors. We will do everything possible to remove the stains, spots and odors in order to save your carpet from having to be replaced.
TLC's carpet cleaning methods are non-toxic and safe so there is no health concerns for your family and pets.
For more info on Carpet Stain Removal and Scotchgard in Castle Rock Co call us at 720.314.0178 and you can visit us at tlccarpetcare.net