Carpet Cleaning with Dupont Teflon: Carpet Cleaning Castle Rock Co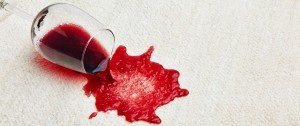 At TLC Carpet Care in Castle Rock Co, we can clean your carpets and upholstery and remove the odors and and ugly stains but we go a step further and offer Dupont Teflon carpet protector that protects the carpets after the cleaning. Did you notice that your once new carpet doesn't protect as well as it did in the first few year you had it? Well that because over the first two years the carpet you purchased or the new carpet that came with your left the factory already pre-preteated and the first years the protections begins to break down. This newly installed stain resistant carpet comes with it's fibers protected and eventually after so much foot traffic the protection wears off. TLC Carpet care in Castle Rock Co can help bring back that new-like protection by adding our Dupont Teflon and giving you cleaning tips and maintenance suggestions.
That is why it is very important to invest the extra dollar to get your carpets professionally cleaned but also protected against spots, spills, pet odors and daily traffic activity. Castle Rock homeowners will have a better chance cleaning up a new stain because it has been treated with protectant over time.
When you call TLC Carpet Care in Castle Rock Co to have your carpets professionally cleaned and protected you carpets will look great and extend your carpets life while sticking to your carpets warrantee.
For more info on Carpet Cleaning with Dupont Teflon call us at 720.314.0178 and feel free to visit us at tlccarpetcare.net for and additional questions or concerns.