Carpet Cleaning and Restoration: Carpet Cleaning Castle Rock Co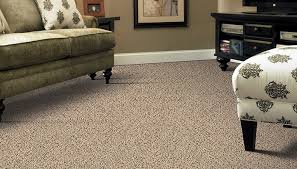 TLC Carpet Care in Castle Rock Co provides Carpet Cleaning And Restoration in Castle Rock Co. Carpet cleaning experts will inform you that the biggest differences in steam cleaning is the power of the extraction, the high water pressure at 500 to 1000 psi, and the temperature of the cleaning solution which can sustain over 200 degrees. Most carpet cleaners use truck-mounted units and others use cheap portable carpet cleaning machines. provides mediocre suction and low solution pressure and temperatures. High cleaning temperature and extraction are the keys to delivering a through carpet cleaning , carpet cleaners also use pre-sprays. Pre-sprays are a necessary to break up soils and kill bacteria in the carpets.

Drying time can vary in carpet cleaning. Truck-mounted units have incredible Tri-Blowers that insure maximum water extraction and they have the ability to extract 95% the amount of water they put out. TLC Carpet Care in Castle Rock Co uses Pro-Chem truck-mount powered cleaning. This means we have stronger engines which provide greater extraction and we have better heat exchangers to provide higher temperatures over 200 degrees. TLC Carpet Care truck- mount technology extracts 95% of the moisture put out. The heat for is provided by the latest heat exchanger technology. This means temperatures can reach 270 degrees.

TLC Carpet Care in Castle Rock Co also provides a Restoration cleaning tool called the RotoVac 360I cleaning tool. This carpet cleaning tool works hard to clean down deep into the fibers all the way to the back of the carpets providing a deep cleaning however because of the depth of the cleaning you can expect longer dry times. restoration is a great option for carpet that really really stained and soiled. Roto-Vac 360I is a great carpet cleaning option in Castle Rock Co.
For Carpet Cleaning and Restoration call TLC Carpet Care in Castle Rock Co today at 720.341.0178 and you can also visit us at tlccarpetcare.net