Carpet Cleaning Qualifications: Carpet Cleaning Castle Rock Co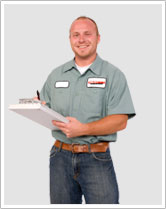 Did you know that most carpet cleaning training in Castle Rock Co is done on the job site? Did you know that some carpet cleaning technicians, do not have carpeting upholstery cleaning qualifications and experience to clean carpets in your house? Many upset homeowners have expressed concerns and expressed their frustration. Should you have these concerns? Well in truth there is no other way for a potential carpet cleaning tech to gain experience than on the job. They is to make sure you you have ac certified carpet cleaning tech in the home over seeing the training to make sure the job is done right. In most cases training on the job leads to a bit more thorough cleaning so this can actually be a benefit. At TLC Carpet Care in Castle Rock Co there will always be a certified carpet cleaner in your home.
Carpet cleaning is an unregulated industry in the state of Colorado and thru out the country. Its true any person can rent or purchase carpet cleaning equipment with no training and experience and start a carpet cleaning company. Did you know Carpet Cleaning Companies in the state of Colorado are not required to do criminal background checks or drug test on their carpet cleaning technicians? However, at TLC Carpet Care in Castle Rock Co we make sure every potential employee has a clean MVR, clean background and they area also drug tested. There is always a high quality individual representing TLC Carpet Care.
We at TLC carpet Care want to make sure you uncomfortable? The internet is replete with examples of criminality due to carpet cleaning companies who failed to prescreen or adequately monitor their carpet cleaning technicians.
TLC Carpet Care and most carpet cleaning companies that make every effort to make sure you have the most qualified carpet cleaning tech as well as a stand up individual.
When hiring a carpet cleaning company don't be afraid to ask when scheduling who is my carpet cleaning tech? How much experience does he or she have? Do they have a clean background. We believe all Castle Rock Co homeowners have a right to know who is coming into your home.
For more info on Carpet Cleaning Qualifications call TLC Carpet Care 720.314.0178 and you can also visit us at tlccarpetcare.net