Carpet Cleaning Professionals: Carpet Cleaning Castle Rock CO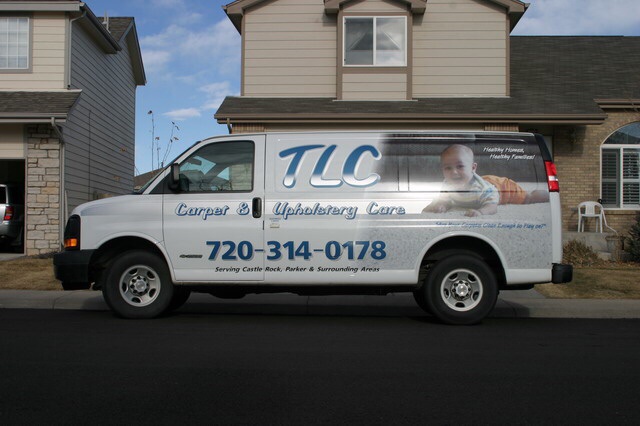 The carpet cleaning professionals at TLC Carpet Care, Inc in Castle Rock Co are trained to provide the most professional service and experience ever. As for our carpet cleaning knowledge, we are second to none. Our carpet cleaning technicians are certified through the IICRC and use the cleaning processes recommended by carpet manufactures.
TLC Carpet Care uses Steam Cleaning as our method of cleaning because it is the most thorough carpet cleaning process in the carpet cleaning industry, as well as being the carpet cleaning procedure recommended by the major carpet manufacturers such as Shaw Industries. This method is also know as hot water extraction. However, we are also able to provide dry cleaning methods cleaning fabrics that cannot be steamed. Before any carpet cleaning begins, we do a walk thru with our clients to address all questions and concerns.
The steam cleaning process is not only the best for carpet cleaning, it is also safe for your family members and people who are sensitive to allergies. In addition, there is no soapy high ph residue and the dry time is only on average 6 to 8 hours. As Castle Rock Co top carpet cleaning companies, we will take great care of your carpet and upholstery cleaning needs.
TLC Carpet Care recommends carpet cleaning with more frequency pending on the activity in the home kids, pets ect. if for know other reason but to improve your families indoor air quality. The E.P.A. has listed Indoor Air Quality as a environmental air concern. People with allergies may benefit from carpet cleaning, which removed allergens and other bacterias.
TLC Carpet Care in Castle Rock Co receives 5 star ratings on Google for their exception carpet cleaning service and being known as one of the best carpet cleaning companies in the Douglas County Area. Give TLC Carpet Care in Castle Rock Co a chance to be your families carpet cleaner. We would love an opportunity to serve you.
Carpet Cleaning on a Regular Basis Can Extend the Life of Your Carpet
TLC Carpet care provides Pet Solutions Packages
Leaves no high ph residue, keeping your carpets from spotting
Safe for your family
Quick Dry Times; we also offer fan rentals
Compliant with all carpet manufacturers and warranty recommendations
TLC Carpet Care is a proud member of the Castle Rock Co community
Professional Carpet Cleaning Castle Rock Co
TLC Carpet Care can help you save time and money with our professional carpet cleaning services in Castle Rock Co. TLC Carpet Care is owned by Kyle Dillon a resident of Castle Rock Co and we are a family business that prides ourselves on creating not just clients but relationships that you can count on. In fact, we are so sure that you'll be happy with our expert services that we guarantee all of our carpet cleaning and upholstery cleaning services. Frequent cleaning your carpet will make your entire home look cleaner and will help it to last longer and create a healthier indoor environment . We use ProChem's powerful truck mounted carpet cleaning machines that leaves your carpet thoroughly clean in just hours without leaving any high ph residue behind like many other carpet cleaning methods that leaves soaps in your carpets. We are dedicated to creating a healthier environment and improving the quality of life for our clients and their family members including the furry ones by getting deep down into carpet fibers to removing dirt and soil and all other organic materials. TLC Carpet Care also have skilled carpet cleaning technicians with many years of experienced for carpet repairs, such as stretching and patching unclean able ares or areas that have been damaged.