Carpet Cleaning Procedure: Carpet Cleaning Castle Rock Co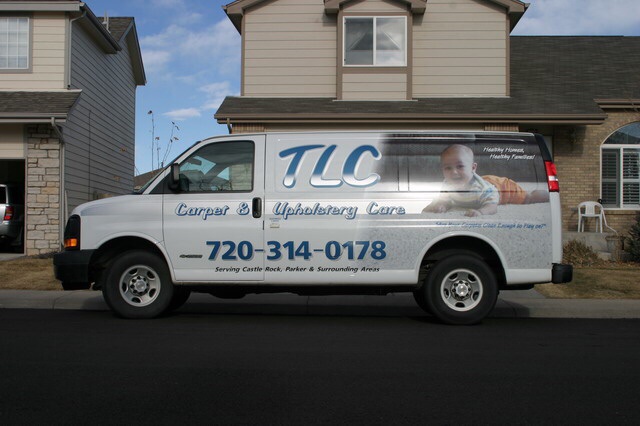 TLC Carpet Care a Castle Rock Carpet Cleaning Company
1. Pre-Inspection of areas to be cleaned
TLC Carpet Care's Technician will do a walk through inspection with you to address all your questions and concerns and will identify specific spots and stains and level of soiling, and potential permanent stains.
2. Pre-Treatment & Pre-Spotting
Traffic areas are pre-treated with BioBreak Enzymes. Certain spots are pre-treated an additional time when necessary.
3. Pre-Conditioned the Carpet
Your carpet will be pre-conditioned, this also helps loosen dirt and soils.
4. Low Moisture Hot Steam Soil Extraction
Once the soil has been loosened, our state-of-the-art ProChem truck-mounted hot water steam extraction cleaning process will thoroughly rinse the carpet fibers. Pressure and heat over 200 degrees are regulated to prevent the carpet from being over-wet.
5. PH Acid Rinse
The pH acid rinse is balanced on every carpet and fabric cleaned. This is one of the most important carpet cleaning steps according to the IICRC. It is accomplished during the extract & rinse process or a post spray will be done on the final process.
6. Air fans providing a Quick Drying of Clean Carpet
This important step removes excess moisture and insures fast drying of carpet
7. Furniture Moving
Sofas, chairs and end ables will be carefully moved. Larger pieces, such as beds and dressers, china hutches, pool tables are left in place because of liability reasons. Furniture will be protected with disposable blocks and tabs. This services is at no additional cost.
8. Air Drying
TLC Carpet Care in Castle Rock has velocity air fans are placed on the carpet to quicken the drying time. This would be at an additional cost by the customers request only.
9. Protect furniture legs and carpets
TLC Carpet Care techs will be protected by placing blocks or plastic tabs under all legs. Do not remove until the carpets acre completely dry.
10. Apply Deodorizer "Bio- Modifier"
Bio- Modifier is an all new deodorizer that is designed to kill all organic odors. Bio Modifier is a general is used for pet urine odors.
11. Apply Dupont Teflon Carpet Protector (additional cost)
Dupont Teflon creates a barrier for your carpet and upholstery fibers that protects against soil and water-based stains. When spills from beverages and food and accidents do occur, you have more time to clean up the spot before it becomes permanent – helping ensure the carpet stays looking newer and smelling resher for years to come.
12. Final Walk Through with Carpet Technician
TLC's carpet cleaning technician will walk through your house with you to show you the cleaning results and make sure that you are completely satisfied with the carpet cleaning job.
13. Completion of Carpet Cleaning
Once your carpet cleaning services are done TLC Carpet Care will provide a receipt is provided along with bootie covers for the entire family plus one for a your guest, along with a complimentary bottle of carpet cleaning spotter.
For More info on Carpet Cleaning Procedure Call TLC Carpet Care in Castle Rock Co at 720.314.0178 and you can also visit us at ticcarpetcare.net