Carpet Cleaning Hot Water Extraction: Carpet Cleaning Castle Rock CO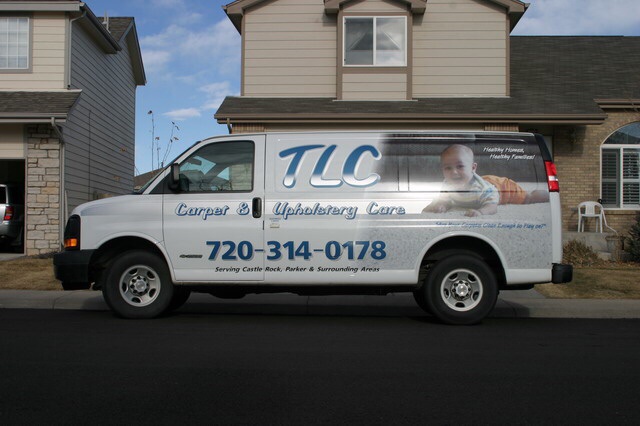 Carpet cleaning customers in the Castle Rock Co community area get a cleaner, better looking, healthier carpets when they hire TLC Carpet Care.
Hot Water Extraction also know as ("steam cleaning") with a truck-mount carpet cleaning machine is the best process to clean carpets according to carpet manufactures.Old school carpet cleaners use soaps and shampoos with toxic chemicals that often leave a sticky residue behind. TLC Carpet Care uses a revolutionary, shot water extraction method water-based carpet cleaning solution with an acid rinse™," which cleans carpets better than shampoo without the dirt-attracting residue.
"Great service! Even more better than I thought they would turn out. Thanks TLC Carpet Care Linda Hensen, Castle Rock Co
TLC Carpet Care's hot water extraction system cleans better AND dries much quicker The hot water carpet cleaning system does not use high ph carpet cleaning chemicals to clean your carpets, so there is no need to saturate the carpets to rinse those products out. TLC Carpet Care cleans efficiently and dries quicker than the rest.
Your carpets will only look cleaner...they will stay cleaner for much longer!
"We have used TLC Carpet Care for many years to clean our carpets. Having young kids pets makes it a necessary for us! TLC Carpet Care technicians are always professional, timely, and they do great work. Terry Jackson Castle Rock Co
There is no one that cleans like TLC carpet care. If you want the best and highest quality carpet cleaning for your house or rental property - you can't beat the TLC Carpet Care's hot water extraction process.
"TLC's technician was informative and very kind. I was very satisfied with the carpet cleaning results and would use TLC Carpet Care in the future. Lisa Montana Castle Rock Co
TLC Carpet Care has a 5 star rating from Google the carpet cleaning industry's highest rating! See what the people in the community are saying about TLC Carpet Care.
For more information on Carpet Cleaning Hot Water Extraction Call TLC Carpet Care today at 720.314.0178 and you can also visit us at tlccarpetcare.net