Carpet Cleaning For Virus Removal: Carpet Cleaning Castle Rock Co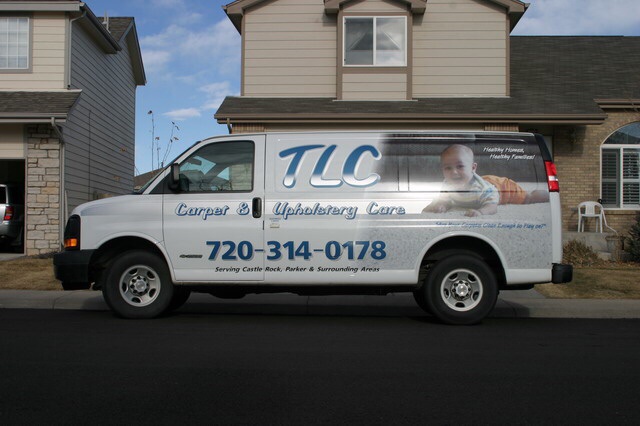 With the spread of the coronavirus (COVID-19) in castle Rock Cop and Douglas County becoming a great concern, many castle Rock homeowners are looking for new measures they can adopt to protect themselves and others from contracting or spreading the disease to their family and community. I have received many questions recently wanting to know if cleaning the carpet and upholstery will help be a viable or prevent germs that may be associated with the coronavirus (COVID-19) and the answer I give is yes it can help.
Use the right carpet cleaning sanitizers
All Germs; bacteria, virus, fungi or airborne viruses, the best defense for preventing the spread from the coronavirus is to avoid being exposed in your house as well along with cleaning and disinfecting your carpets and upholstery. Maintaining a clean and sanitary home and indoor environment at all times is essential for preventing the virus from spreading to you and your family.
When TLC carpet Care in Castle Rock is called out for the specific reason of eliminating germs from a home or office, our go to method is the use of an disinfectant such as Bio-Modifier as our prespray in combination with deep steam cleaning the carpet with our ProChem Truck-mounts. .
Centers for Disease Control Recommendations
Although there is currently no vaccine to prevent or cure the coronavirus disease, the CDC (Centers for Disease Control & Prevention) states "Current evidence suggests that novel coronavirus may remain viable for hours to days on surfaces made from a variety of materials. Cleaning of carpets and upholstery and area rugs visibly dirty with a disinfection is a best preventive measure for COVID-19 and other viral respiratory illnesses in households and community settings.
So along with cleaning and sanitizing your hard surface items, cleaning your carpet Castle Rock Co is definitely recommended by the CDC.
It is important to note there is currently no evidence that COVID-19 can be transmitted from soft surfaces like fabric or carpet to humans but it is certainly a good preventative measure to ensure any hard or soft surface be thoroughly cleaned and sanitized with hot water and a good disinfectant.
Use the right cleaning system
A carpet cleaning company like TLC Carpet Care in Castle Rock when requested to clean for the purposes of eliminating germs and bacteria from the carpet fibers would follow a process similar to the one we use below;
Pretreat all carpeted areas using a hydro-force sprayer at 500 psi with a disinfectant enzyme based cleaning agent
Thoroughly rake and groom in the product working it deep into the carpet fibers using a RotoVac 361.
Extracting the dirt, soil and bacteria with a ProChem truck mounted steam cleaning system using a neutral pH rinsing solution at a temperature between 200-220 degrees
Air dry the carpet with a fan to speed up the dry time
This method of cleaning is a great way to make sure germs and bacteria along with dirt and stains are broken down at the molecular level and then safely removed from the carpet fibers through the cleaning solution and rinsing process, which flushes the carpet fibers thoroughly. The dirty solution is pulled through a vacuum hose and deposited into a receiving tank in the companies' van outside the home where it is then properly disposed of.
Additional steps that can help
If you are planning on TLC Carpet Care in Castle Rock cleaning your carpet cleaned you may want to also check if they ask about the additional services using the same enzyme products mentioned earlier. Many carpet cleaning companies are capable of offering these multiple services all in one appointment which will greatly enhance the cleanliness of your carpets and upholstery;
Have your upholstery such as sofas, chairs, loveseats, sectionals, ottomans professionally cleaned
Having all your mattresses professionally cleaned and sanitized
Deep steam clean with ROTOVac 360I and sanitize your kitchen and bathroom floor tiles
Have your HVAC air duct system cleaned, filter changed, and get cleaning

with an EPA approved disinfectant using a (ULV) wet fogger

Deodorizing refers to using chemicals to kill germs and bacteria. This process does not guarantee the permanent removal of the coronavirus (COVID-19) but by killing germs associated with bacteria, virus, and fungi can further lower the risk of spreading infection thru out your house.
Call TLC Carpet Care in Castle Rock
We hope you have TLC Carpet care's information helpful and if you have any questions regarding the products mentioned or the cleaning process we have discussed please feel free to give us a call 720.314.0178.
If you are in the Castle Rock Co and Douglas area and would like any of the services mentioned in this article on Carpet Cleaning For Virus Removal please give us a call at 720.314.0178 to schedule your cleaning and you can visit use at tlccarpetcare.net