CARPET CLEANING FoR Spills: carpet Cleaning Castle Rock Co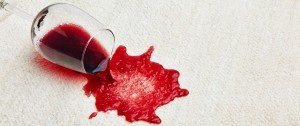 Wine, Coffee, spills — your carpets are the first thing to suffer when someone spills a drink! And it's tough when the spills in your carpets are staring to become everywhere and staring right at you every day. Carpets are also great for hiding foul smells and bacteria and pollens. If you're tired of staring at a stained, smelly carpets, call on TLC Carpet Care in Castle Rock Co to remove those unsightly stains and make your carpets just like new again.
Whether your house is on the market or you just want to to see clean and beautiful carpets again, TLC Carpet Care in Castle Rock has over 19 years of stain-removing experience. We'll remove your spots and your stains and kill the bacteria thats causing unpleasant odors coming from your carpets. When we're done, your high-traffic areas will look new again and we guarantee all of this with our satisfaction money back guarantee!
Experience the look and smell of fresh, fluffy, clean carpets that make your entire home more comfortable
Easy scheduling & appointments so that your carpet cleaning is a stress-free, seamless experience.
No extras or hidden costs — what you see is what you pay!
For more info on Carpet Cleaning For Spills call TLC Carpet Care in Caste Rock Co at 720.314.0178 and you can also visit us at tlccarpetcare.net Our website is loaded with a ton of information that can answer almost all of your carpet cleaning questions and concerns.